Valentine's Day 2011 in a nutshell:
Got up way too early (6:24am to be exact - thank you, C & R). Made breakfast: heart shaped pancakes with sliced strawberries and bananas, boysenberry syrup, powdered sugar and whipped cream.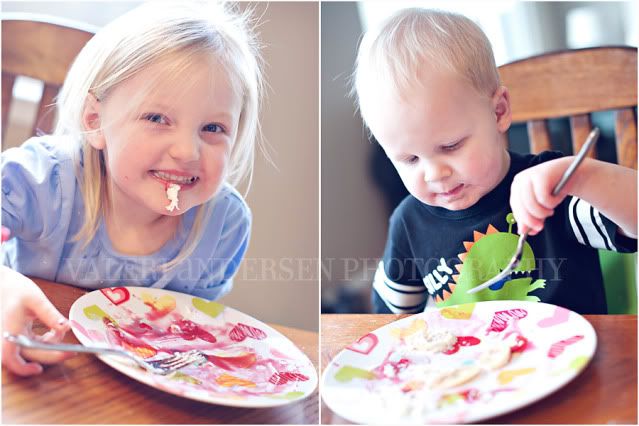 Took the kids to Jo-Ann's to let them pick out fabric for their "Valentine's surprise". In other words, waited too long to go to Jo-Ann's by myself to pick out their fabric so that it actually would be a surprise. So to cover up my procrastination, made it appear as though their choosing their own fabric was part of the plan all along. They didn't know the difference and thought it was great. Ryan chose trains. Big surprise.
Came home. Made lunch: heart shaped grilled cheese sandwiches with tomato soup.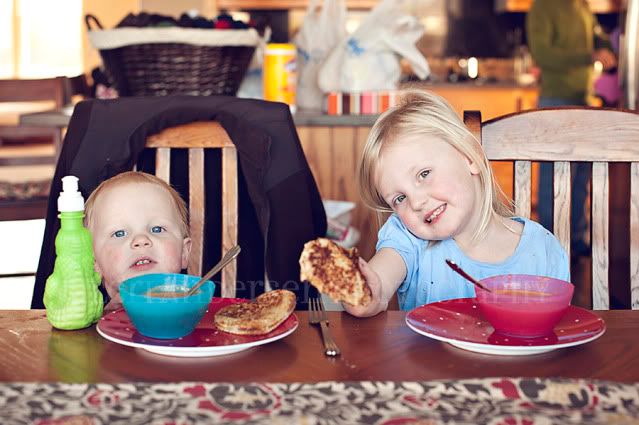 Hung these.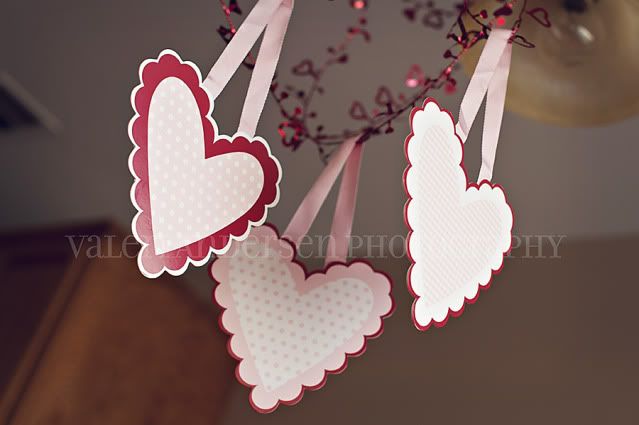 Ate some of these.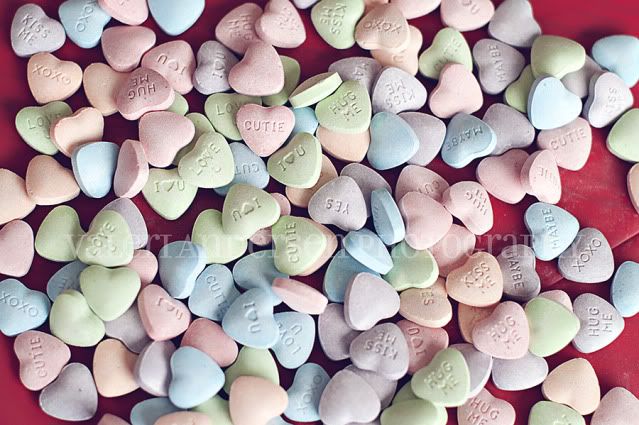 Kissed Neil. A lot. Didn't get a picture of that, sorry.
Fought Ryan on a nap for 1 hour and 45 minutes before finally defeating the stubborn kid. Sent Chloe outside to play and [hurriedly] sewed the kids' gifts: rice bags. They are constantly taking mine, and, inevitably fighting over it, which is what gave me the brilliant idea to make them each one of their own. Now we can all have warm toesies!
Called Chloe in and got Ryan up from his nap.
Ate our Papa Murphy's heart-shaped pizza for dinner as a family (and forgot to take a picture of it).


Presented the kids' Valentine's gifts to them and smiled watching the pure delight in their eyes.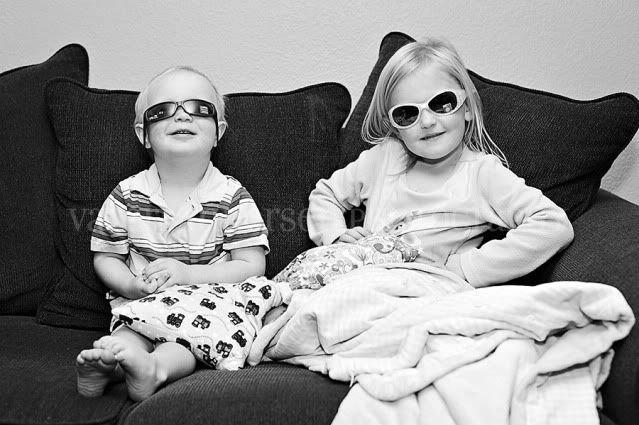 Had planned on chocolate fondue for dessert but was way too tired (as were the kids) and decided to postpone until tomorrow. Put happy kids to bed (each wearing their new sunglasses), watched
Two and a Half Men
and
How I Met Your Mother
with my honey, wrote this blog post, did not edit any pictures because I was too tired, and will most likely post this tomorrow when I have the energy to get back to said pictures. Goodnight!