Keepin' busy, as usual! Here are some of the fun things I've been up to:
Preparing 2 weeks worth of freezer meals.




Hosting a baby shower

(with the help of many).





Re-painting my kitchen

(was yellow, is now beige).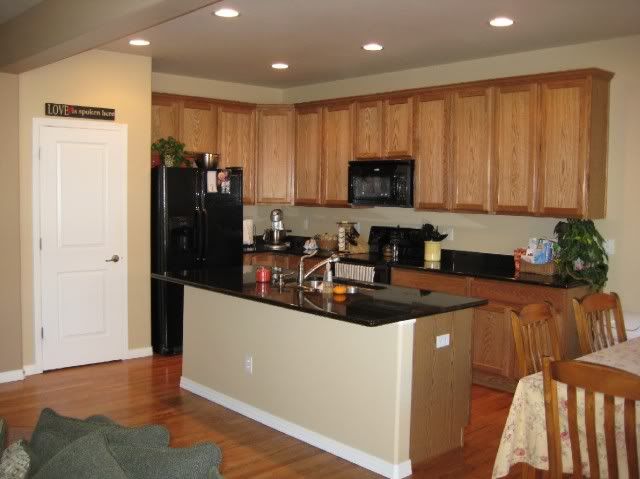 Chloe's bedskirt

, for which I give all credit to
Dayna
! It was originally a two man job, but in the end, she really did it all. Somehow I still feel a huge sense of accomplishment every time I see it.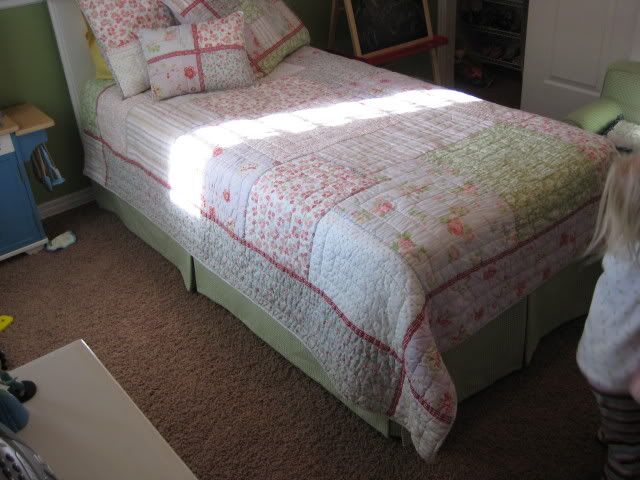 Digging out the carseat and packing the hospital bag.
(Don't worry, Chloe won't be joining us at the hospital. She just demanded to be in the picture.)
Taking on a part-time job.

Hey, you don't have to convince me that I'm crazy. I wasn't out searching for a job or anything, it just sort of stumbled into my lap. A doctor Neil calls on who does clinical trials on the side unexpectedly lost her coordinator last week and needed immediate assistance in finishing 3 Diabetes studies. There are just a handful of active patients left, and all are in maintenence, which means they are only coming in every 4-6 weeks for routine visits. There's been a lot of work upfront in learning the various protocols and how this doctor functions, but by the end of the week I think I'll have a good handle on things. For months I've actually wanted something very part-time (mostly for my sanity), but never did I imagine an opportunity (especially something right up my alley) would present itself 2 weeks before delivering a baby! The doctor is very aware and supportive of my situation, and has already told me to bring Chloe and/or baby in with me anytime. We tested it out today with Chloe, and while I don't plan to make a habit of it, I'll have to say she did pretty well (both at being good and stealing the hearts of many). The studies I'm helping with should finish up by February, and after this week I'll only be going in a few times a month. So in the grand scheme of things, it really won't conflict much with my normal routine.
Feelin' proud of my hubby.

Saturday Neil and his friend,
Dave
finished the electrical in the basement. Huge accomplishment! Once we pass this last inspection, it's drywall time!

And last but not least,

getting that much closer to having a baby

. Hopefully I'll have something to report after tomorrow's doctor's appointment! Stay tuned.