Chloe celebrated her 3rd birthday on Monday! With all the recent happenings in our family, I wasn't exactly feeling up to a huge bash. Still, I think we managed to make it special for the birthday girl. To start off the day, we ate oatmeal with sprinkles, then headed to Chloe's 3-year check up. She's a petite little thing, we determined, in the 10th percentile for weight (26 pounds) and 25th for height (36 inches). Her personality certainly makes up for her size though! She didn't keep quiet the entire time we were at the doctor. Whether she was telling someone it was her birthday and that she was 3 but used to be 2 1/2, or pointing out her new baby brother, we exchanged lots of smiles with lots of strangers.


With sucker in hand (for her good behavior), we continued the day with a trip to
Li'l Biggs
, where Chloe and two friends of her choice enjoyed pizza, arcade games and inflatables. After that, we headed over to Target to let her pick out birthday presents. On our way home we grabbed a little birthday cake just Chloe's size, and spent the evening watching her dance around in her new princess dress, and opening presents from extended family. I'm normally much more of a planner, especially when it comes to celebrating birthdays. This year though, we kept it simple and spontaneous, and it really was perfect.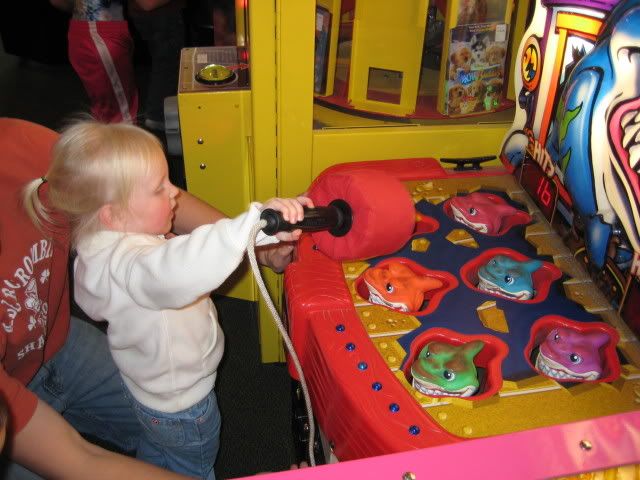 Get 'em! Get 'em!
Oh, to be a kid again!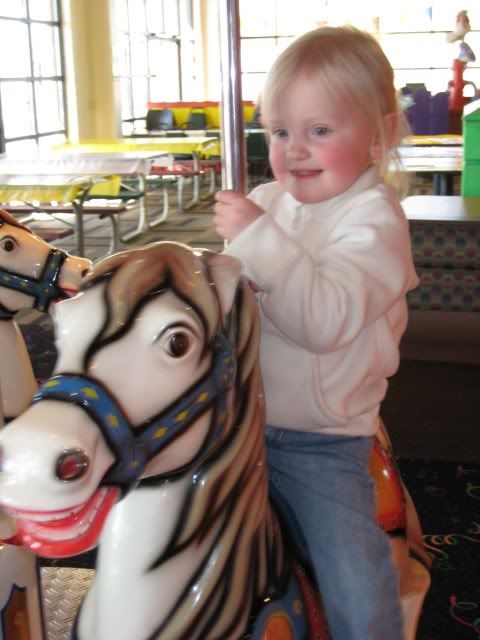 Chloe was OBSESSED with the merry go round and would hardly do anything else!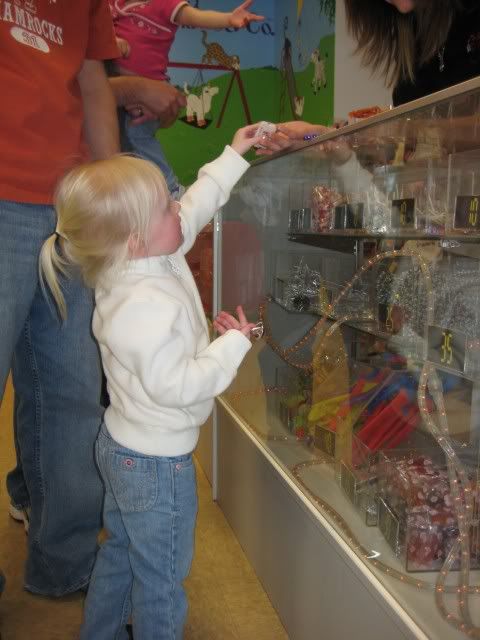 Cashing in for prizes
With pal, Matthew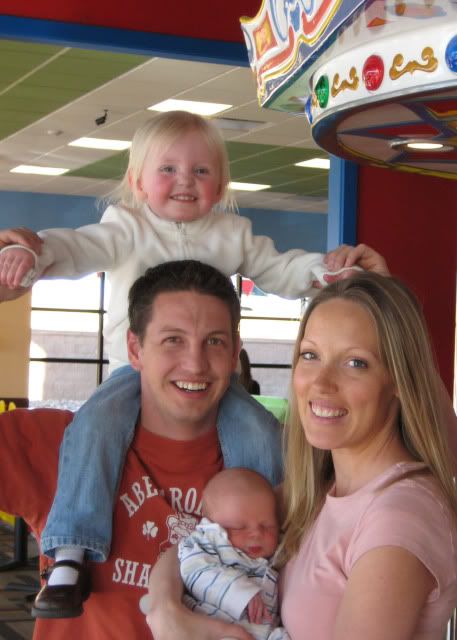 Here we all are!
Cereal before dinner? Only on her birthday!
Can you tell this girl loves princesses?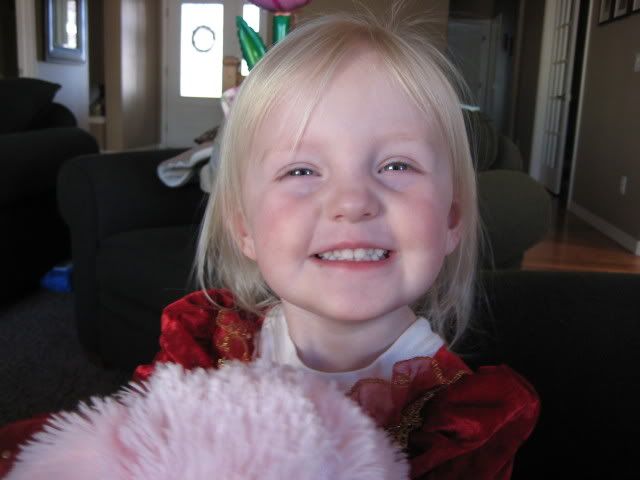 Cheesy grin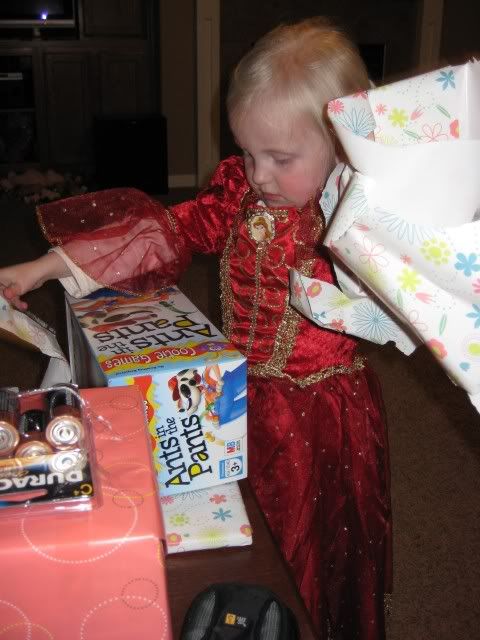 Presents!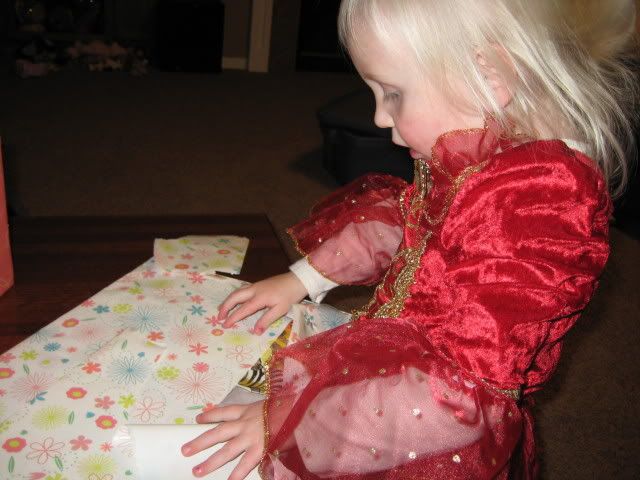 And more presents!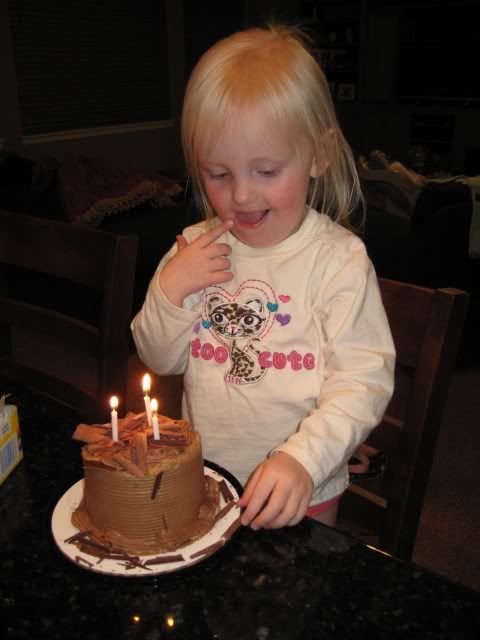 Contemplating her birthday wish...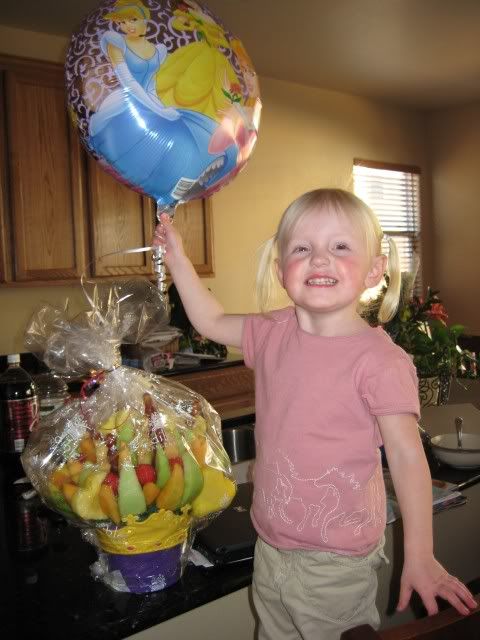 This was delivered to Chloe yesterday. Thanks, Uncle Jim and Aunt Karen!

I can't believe my daughter is already 3! It's so cliche, but truly, where does the time go? Sure do love this girl. Happy Birthday, Chloe!