Neil's birthday was last Monday, the 24th. I had planned an afternoon of bowling followed by burgers at Five Guys in Stockton, until Neil lovingly brought to my attention the fact that his finger was still in no shape to bowl and that it wasn't necessary to drive clear to Stockton just for a good hamburger. So we scratched my original plans and went to Chevy's instead. Our friend,
Natalie
drove down from San Ramon with her cute kids to help us celebrate (we missed Steve, who was out of town). It was a simple birthday for a simple birthday boy.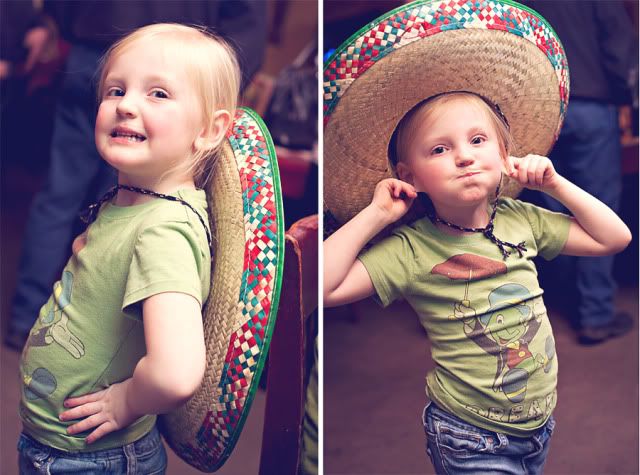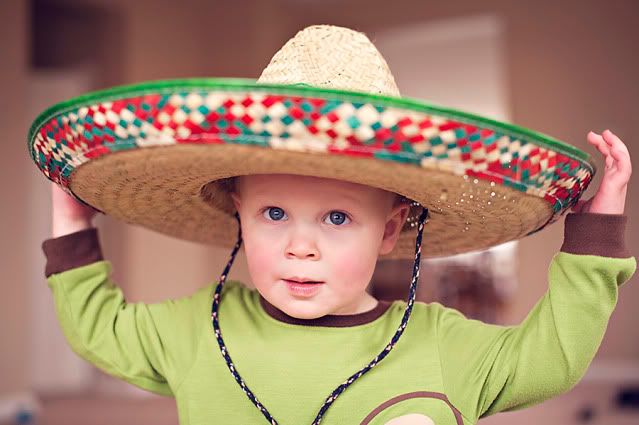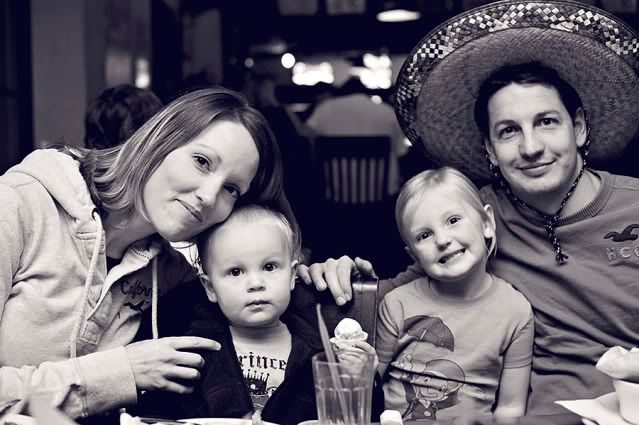 And
now
, for each year Neil has graced this world with his presence, here's one reason I love him!
1. He is a boy at heart.
2. He has the ability to make me laugh at myself.
3. He has a cheerful, optimistic nature.
4. He is generous with his time and talents.
5. He is fun to look at.
6. He is a worthy Priesthood holder who values and practices his beliefs faithfully.
7. He supports my hobbies and interests.
8. He refuses to hire out jobs he knows he can figure out on his own.
9. My memory of the expression on his face when he saw me for the first time in my wedding dress.
10. He is silly with the kids and makes them laugh as hard as I've ever seen a kid laugh.
11. He waited until our third date to kiss me. It took some serious will power, from what I hear, but he did it!
12. He completes the projects he starts.
13. He holds high respect for his mother.
14. He is slow to anger.
15. While extremely competitive, he always shows good sportsmanship.
16. He makes me feel safe.
17. He eats whatever I place in front of him.
18. He is the father of my children.
19. He is brutally honest but still tactful in the way he approaches me when something needs resolution.
20. My memory of witnessing his first moments as a new father.
21. He has an incredible sense of direction.
22. He is driven to succeed and perseveres to the end!
23. He has always supported my desire to be a homemaker and mother.
24. He is practical and easy to please.
25. He does not care what other people think.
26. He picks up after himself.
27. He has a contagiously beautiful smile.
28. He rarely complains.
29. He is confident but not arrogant.
30. He rough houses with the kids, takes them on dates, and makes them feel special.
31. He always has a smile on his face, even when he's mad.
32. He has never forgotten the anniversary of our first date.

I sure do love you, birthday boy! Thanks for being born!