In an attempt to feel more on top of things, I've been going through and organizing my 2010 photos. So far so good! Here's one I wanted to share with you from last January.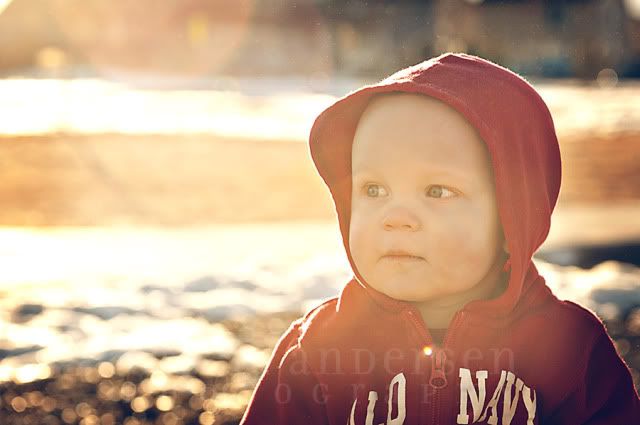 This was taken at the park just around the corner from our house in Colorado. It was a bitter cold day. One of those where you look out your window and see the sun shining, then convince yourself that it can't be that bad only to get outside and realize you've been deceived by the sun and are now about to freeze your tush off! This is frequently the story with Colorado Januaries.
See the snow in the background? I miss that. I don't care what any of you say about how miserable snow is. I miss it. I knew I would when we moved away, and I do.
I love the hazy sunlight in this photo coupled with the expression on Ryan's face. It really sets the mood. And it's so Ryan. Calm. Cool. Content. I love this boy.