Wow, another forgotten post! What is with me? I wrote this one in September shortly after I was released from Primary. Again, months later and I'm just now getting around to publishing! And from the looks of it, there are a handful of other posts from that same time waiting to be shared. In my defense, September was an extremely busy month for me, and I think I just got into a habit of writing when I had the time, saving my work to "perfect" later, and never getting back to it. Anyway, here goes.

Originally written 12 September 2010
I feel like I've said a lot of goodbyes lately. Ultimately that's been a good thing because it's meant I'm that much closer to living the life of normalcy again (under the same roof as my husband). Still, having to say goodbye to loved ones is never easy. On August 29th I was released from the Primary Presidency in our Colorado ward. As I've pondered life without Primary for the last couple weeks, I've quickly realized the things I already miss.
Primary music
It is impossible to work in Primary and not be touched by the songs - especially when sweet little souls are singing them. One song that I have grown to love over the months, which is also probably the most known and frequently heard Primary song of all time is 'I Am a Child of God'. What simple power and truth its words convey. I cannot think of a more beautiful sound than that of children singing - or rather pleading with their Heavenly Father to lead them and guide them and walk beside them; to help them find the way; to teach them all that they must do to live with Him some day. 'I Am a Child of God', in my opinion, sums up our desires, goals and needs in this life. It sums up the gospel of Jesus Christ. I have really grown to love and appreciate it, and I am grateful I had the opportunity to hear the sweet children sing it over and over again. For if I hadn't, I'd probably still just consider it a somewhat boring Primary song that is sung way too often.
Teaching Sharing time
Never thought I would say that! Being the perfectionist that I am, it wasn't uncommon for me to spend 8 hours preparing a Sharing Time lesson. Drove me nuts! Especially when my lessons still didn't quite go as planned and I was left feeling discouraged and unfulfilled because I didn't think I'd gotten my message across. I will say that each month got a little easier, and with that my confidence grew. Despite this challenge of getting up in front of all these children and leaders, I wouldn't trade any of it for the world. The basic gospel truths that I not only learned, but grew to appreciate and love more than ever, hold priceless value. Even if it's a familiar topic I'm teaching, there's always a new way to understand or appreciate it.
Watching Chloe blossom in the gospel
To see the innocent and boundless love that her tiny little (almost) 5 year old being already holds for her Heavenly Father and Savior is one of the greatest rewards I could ask for as a church leader or mother.
Working with 3 incredible women
It's always an interesting dynamic putting 4 women together, each of whom has come from a different walk of life carrying different qualities and strengths. I think what stood out to me most about our presidency is that we supported and helped one another without question and without fail. I loved laughing with, learning from, and building friendships with these women. It was a beautiful connection and one I'll miss being a part of.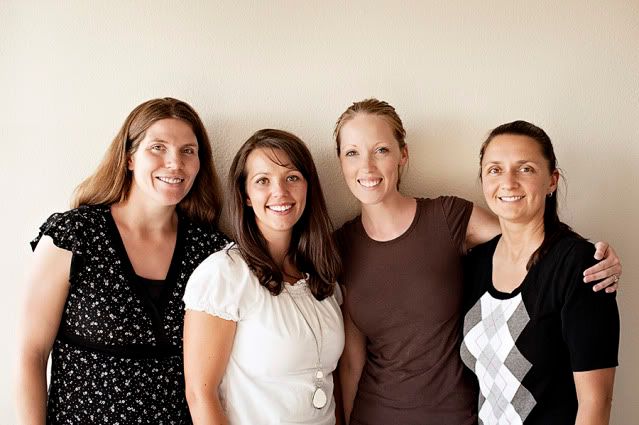 Today Camille pulled me into Primary one last time so the children could say their official goodbyes. They presented me with a pink packet containing these precious drawings and thank you notes. I was so touched by their thoughtfulness and only wish I could have uttered the right words to truly express how much they meant to me. Hopefully my tears helped get the point across somewhat. :)

My testimony certainly grew leaps and bounds in the 15 months I served in this Primary presidency. I feel honored to have worked with these children. I am certain they taught me more than I ever taught them, and that God intended it to be that way. I have seen the strength and will power of this generation, and it's no wonder they would be placed on this earth right now! While I am afraid for them, I am also confident they will have the strength to carry on the work of the Lord, and overcome the evil things thrown at them along the way.