Chloe started preschool September 8th. We divided last year's co-op group by ward, and welcomed 2 new additions, making a total of 5 kids. So far so good! Chloe's little pals include Abby, Ali, Scott and Ryan.


Here she is on her first day!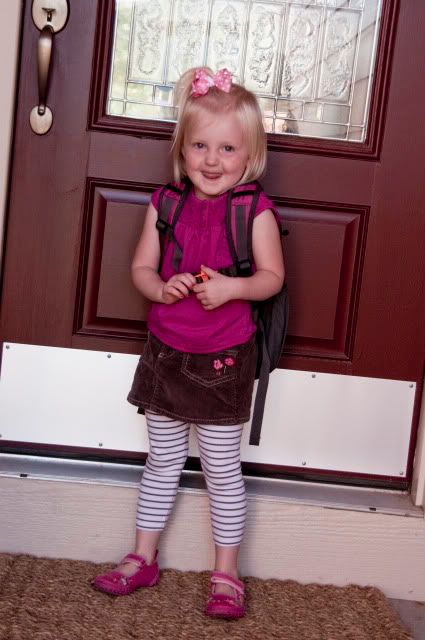 Proud mama with her little preschooler...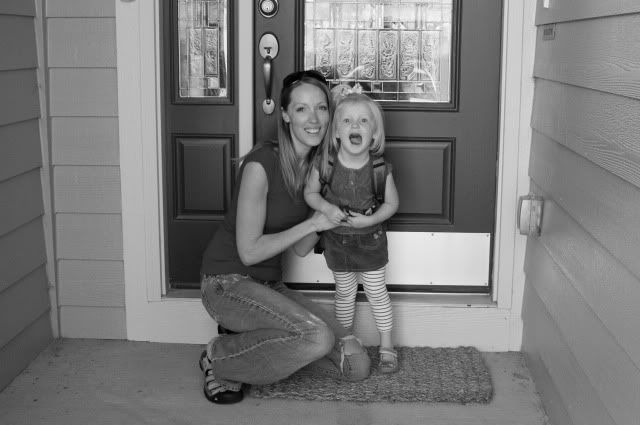 Since Miss Anna is expecting a baby
very
soon, she opted to teach the first two weeks. Here are the kids gathering around for circle time.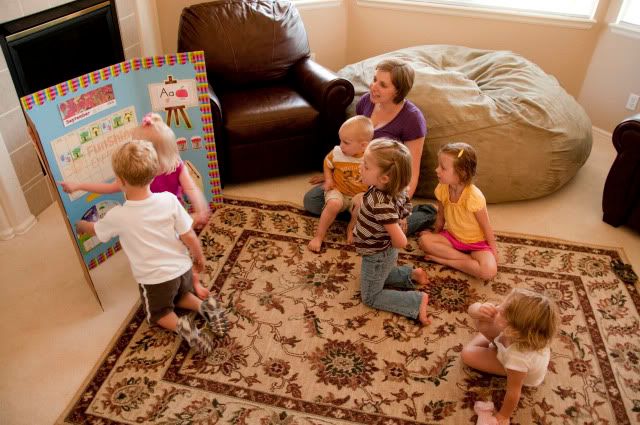 Chloe's been singing songs about the falling leaves and bringing home lots of fun Fall crafts. She's absorbing a ton, I can tell, but more importantly (at least at this point), she's learning structure and social skills. I am anticipating a great year! Yay for preschool!