Wow, what a week! I've had lots to blog about but no free time! As much as I'd love to catch you all up, the little voice inside of me is saying "Sleep! Sleep!" We are heading to TN in the morning for Neil's brother's wedding. While I'm NOT looking forward to the travel portion of the trip, I AM looking forward to seeing Neil's family and relaxing in the warm southern sunshine! We will spend some of our time in TN and some in GA, where Neil's parents live. Should be a good time.


I'll try to catch up on blogging early next week when we are home and settled back into the swing of things. In the meantime, however, here are two bits of exciting news:


First, as you see below, Mr. Ryan is sitting up on his own! He's still not completely stable, but can sit for a few minutes at a time and is improving every day.


And Second.... drum roll please.... yes, that's carpet Ryan's sitting on... in our

FINISHED BASEMENT

! Woo hoo! 15 months of hard work has finally paid off. Props to my wonderful and handy husband, who truly created 2000 sq. ft. of pure beauty (and literally saved us thousands of dollars doing it all himself)!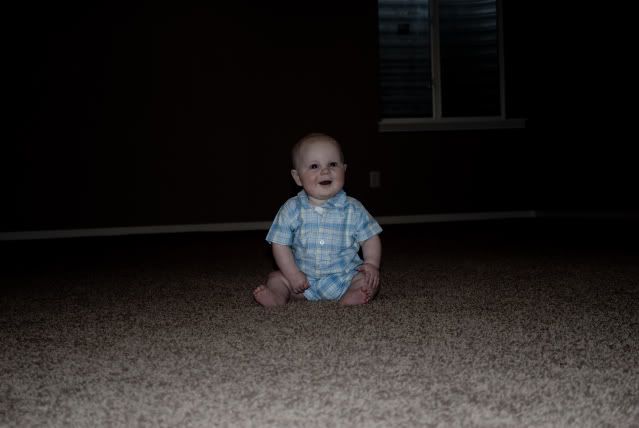 More to come... Tomorrow is going to be early and long, so I need to get some rest!