We baked Halloween cookies earlier this week. Chloe had a blast, mostly because I gave her free reign of the rolling pin, cookie cutters and dough (not normal for perfectionist me). While the process naturally took longer than usual, it was quite amusing watching Chloe attempt everything on her own. She was reluctant to let me "help" until I told her she couldn't eat any more cookie dough. Not long after that she lost complete interest and had me finish the batch on my own.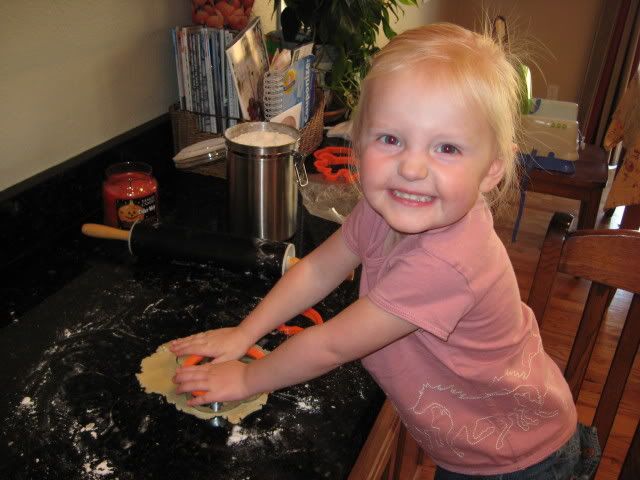 Yes, they taste just as good as they look! Then again, I'm a sugar cookie fiend, and could eat an entire batch in a matter of hours.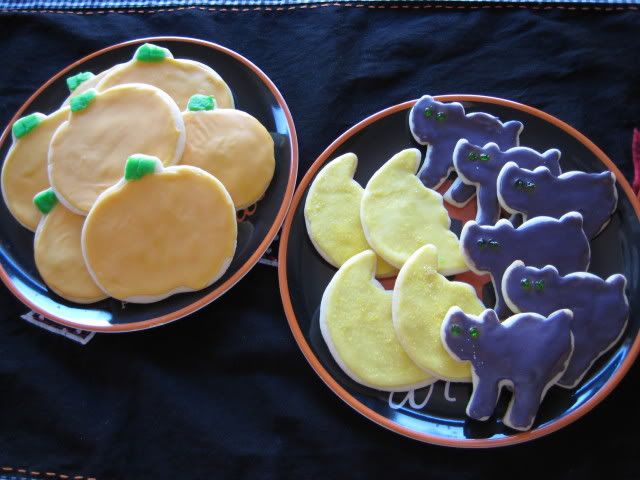 It's been a fun and festive week, and there's still so much left. Tonight we're heading to our church carnival/trunk-or-treat, and tomorrow we're getting together with some friends for lasagna, more trick-or-treating and scary movies! Pictures of our "scary, not funny" spider to come.