All right, Grandpa Roy and Grandma Jill - this one's for you!
Chloe was banging around on the piano as I was getting Ryan up from his nap this afternoon. Seeming more captivated than usual by the pings and pangs of the keys, I decided it was time for Ryan to give the piano a try. So I plopped him on the bench next to Chloe and away they went!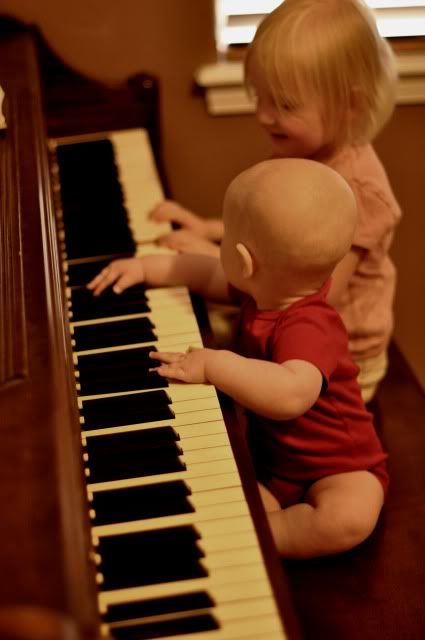 By the way, Mr. cute, smiley Beethoven boy is 7 months old today!