Here are some pictures highlighting our Easter week!

Saturday Chloe went to an Easter party at church, did another egg hunt and made some cute crafts. I didn't get any pictures, but she seemed to have a great time.

Here's Ryan on Easter morning.


Don't worry, buddy, you weren't the only one disappointed by the blizzard.
This was taken right when we got home from church. What a joke! Don't get me wrong, I love snow. But in the middle of April? And on Easter? Come on! Where's the sunshine and tulips? When we left church, it was snowing sideways and by the time I got the kids buckled into their car seats and brushed off the wind shield (with Ryan's blanket, I might add, since I had no other option), we were soaking wet! Good times.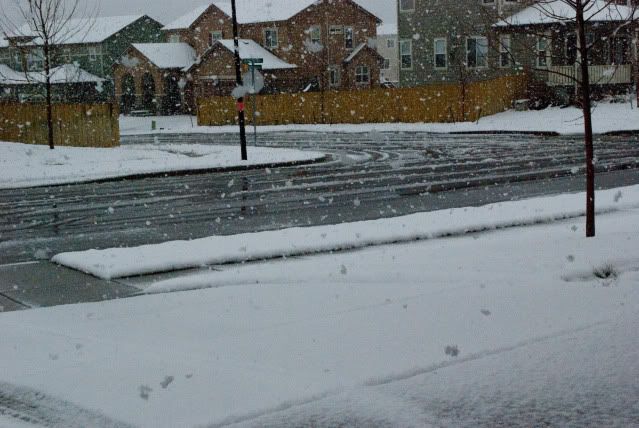 Chloe opening a gift from Grandma Jill


And Ryan opening his...



Easter kisses from sister



Apparently hunting eggs never gets old...



Ryan observing...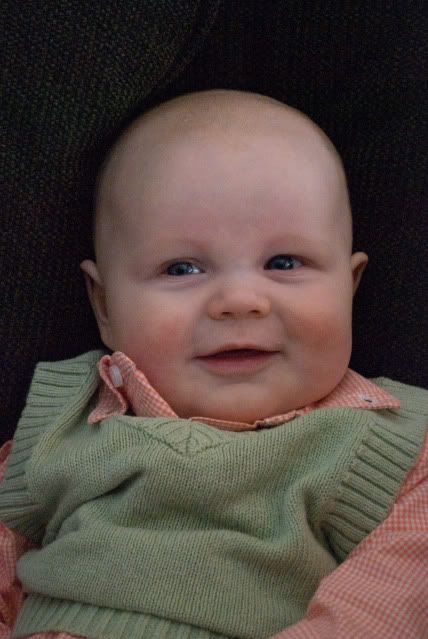 My babies


This girl loves her brother. There's no doubt about it!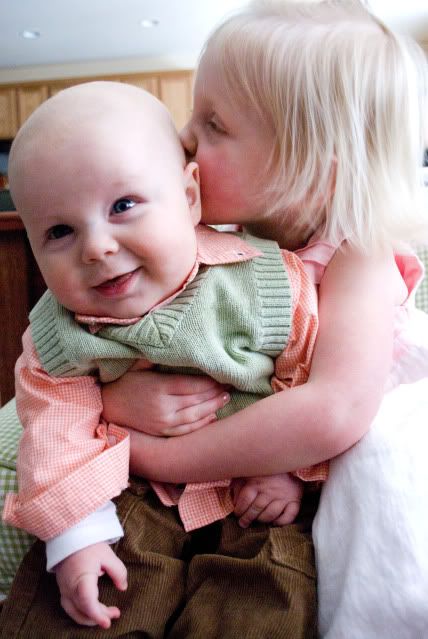 Daddy letting Chloe beat her in her first game of Candy Land. Thanks, Mr. Easter Bunny!


The last two years I've had every intention of coloring eggs with Chloe, and somehow it's just never happened. Maybe next year I'll get my act together. Neil's sister, Lori and Jared drove down for Easter dinner and we enjoyed a relaxing evening together. Hope your Easter week was great too!