I love General Conference weekend. For those of you not familiar, General Conference occurs the first weekends in April and October. Rather than attending our normal Sunday church meetings, we listen to or watch via satellite the leaders of our church give its members instruction and guidance. I love it for a variety of reasons. First, it's a
break from the norm (8:30am church and 2 small children - need I say more?). Next, there's always great food to munch on, and usually more than we could ever eat! The best part of Conference, however, is the spiritual rejuvenation I gain after each session. As always, the talks this Conference were uplifting, comforting and truly inspired. I was especially touched by Robert D. Hale's message about living within our means, Jeffrey R. Holland's message that we never walk alone, and President Thomas S. Monson's reminder that while we sometimes have it rough, it could always be worse. Ain't it the truth?

During Saturday morning's session, Neil L. Andersen was named a new Apostle
. To clarify, my husband is in no way related to this man. It's simply a coincidence that they share the same first and last name (spelling and all). Lots of people had fun with this, congratulating Neil on his "new calling". It was funny at first, but got old fast. Still, it is a pretty cool honor to share a name with an Apostle. Elder Andersen seems like a wonderful man who will teach us many things in years to come.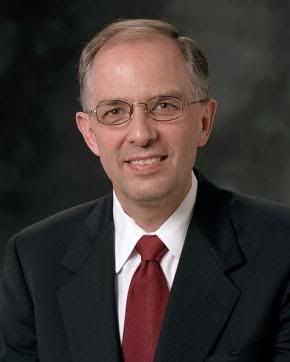 Like every other Conference weekend, we did not lack in the food department! For the last couple years, we've spent Sunday's sessions with our friends,
Dan and Stef
. And without fail, we've always planned for and prepared way more food than we'd ever eat, including last weekend! Hey, better to have too much than not enough, right? :)



Chloe is beginning to grasp just a tinge of what General Conference is about. I pointed President Monson out a handful of times so she'd begin to recognize him, but it got to the point where she thought everyone who stood at the pulpit was President Monson. :) She did recognize the Mormon Tabernacle Choir, who both she and I love. Can't blame us girls. Who wouldn't want the sound of angels serenading their home?