I think we've established that time flies, but it seems like from September to December is the worst. Between the new school year, Halloween, Thanksgiving and finally, Christmas, life just gets insanely busy. Looking back it seems like the Holidays were just on top of each other last year. Perhaps that explains why I neglected my blog so much during those months (not that I've been much better since Christmas). Well, in attempt to catch things up, we're going to take a look back...
...starting with September!
First, let me just say we are big football fans in this house! Since I can remember, I've cheered for the 49ers, while
Neil has cheered for LSU
. Because he graduated from BYU, he's also a Cougar fan, but LSU is in his blood, and ultimately, his team. We support each other's fandom, and I'll have to say, while I grew up watching professional football, being married to Neil has really opened my heart to college football. For a few years we've talked about buying LSU gear for the whole family, but never have. Some fans we are, right? Well, in September, we finally made the plunge and did it.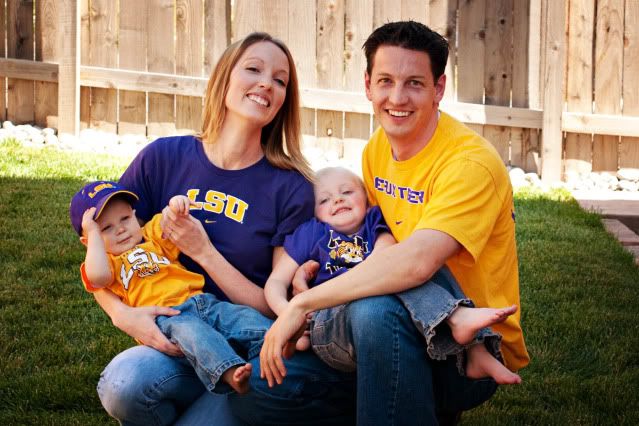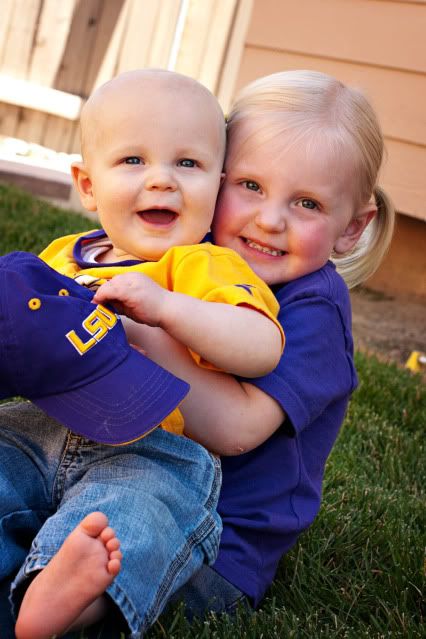 While football is exciting and all, I'll have to say the highlight of September was my parents' visit. Since we moved to Colorado Springs in 2004, they have made it out at least once a year to see us.
Not sure I've known another grandma to be in as much love with these two as
this
Grandma is!
Okay,
maybe
Grandma Susie!
Ryan didn't know what to do with himself. Just the thought of Grandpa and Grandma coming for a visit had him exploding with excitement!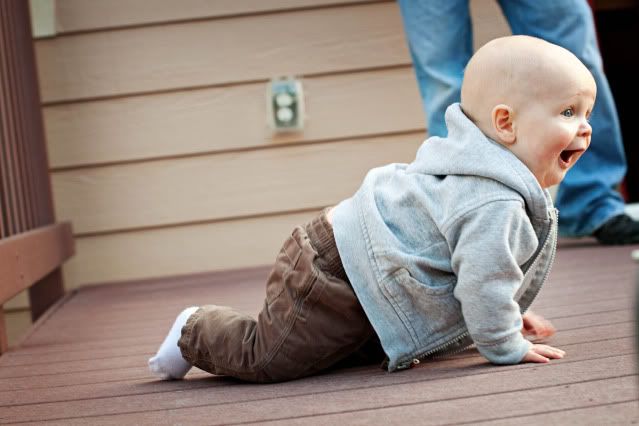 Grandpa took Chloe to the park every single day, sometimes more than once.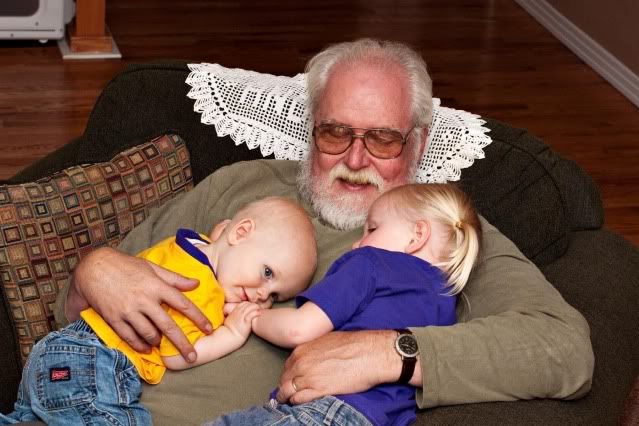 I was so happy to have captured this tender moment. Chloe and Ryan certainly love their Grandpa Roy.
We love you both! Thanks for coming!
And since we're talking September, I may as well throw this photo in too. Here's my brother, David with Neil and the kids at Cheyenne Mountain Resort, where David had a gig the last weekend in September. After his time there, he came and stayed with us for a couple days. I wish I'd taken more photos, but I guess I was just too excited to have him around to even think about it! We watched football, ate sushi, explored, and just had fun together! Chloe can never get enough of her Uncle D, and this visit proved to be like any other.
Here are a couple more random ones...
The kids entertaining each other before church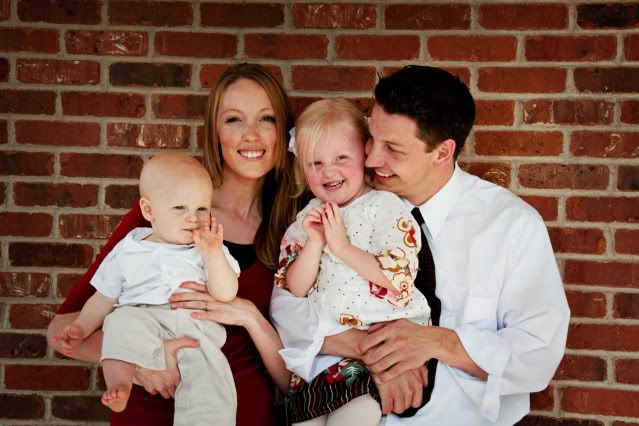 ...And us on
Logan's
blessing day! One of my favorite family pictures to date.
So there you have it! September 2009!