Today we put curlers in Chloe's hair before church. I had planned to keep her hair down, and maybe stick a little clip in or something. That is until I removed the curlers and discovered how well her hair had taken to them! As Chloe put it, her hair was "CRAZY!" The curls were so concentrated and intense, that she looked as though she'd been electrocuted. To dull it down, we resorted to pigtails (much to her dismay).

Well, she looked so darn cute that I had to grab the camera.
And since Ryan didn't like the idea of staying inside the house by himself, even for the short 45 seconds little Miss Temple and I stood on the front porch to snap a shot, he decided to join in.
He'd just awakened from a nap. That was his excuse.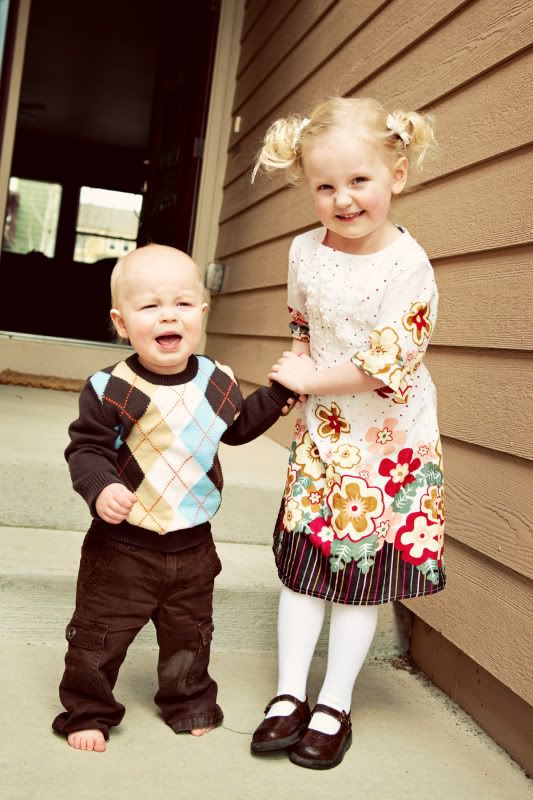 I love my children, grumpiness and all!