This year for Halloween the kids represented one of our teams. Chloe was a LSU cheerleader and Ryan was LSU's mascot, Mike the Tiger. They made quite the duo!
Here are a few pictures from our Ward party Friday evening.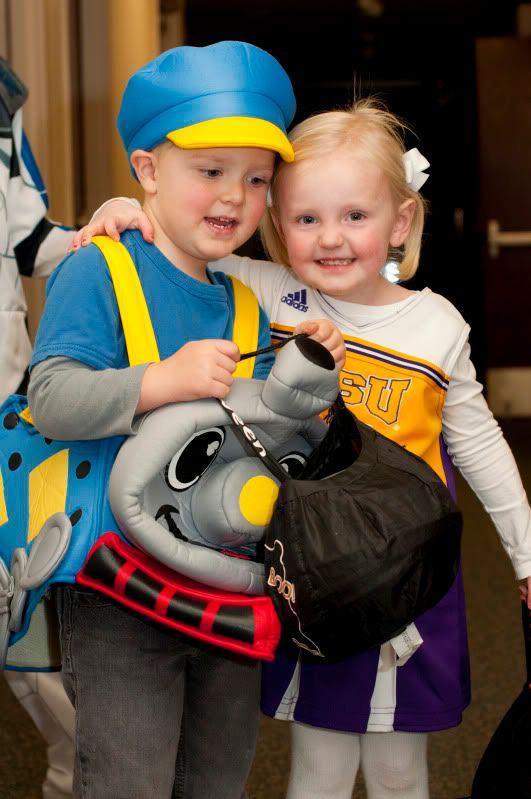 With one of Chloe's preschool friends, Scott.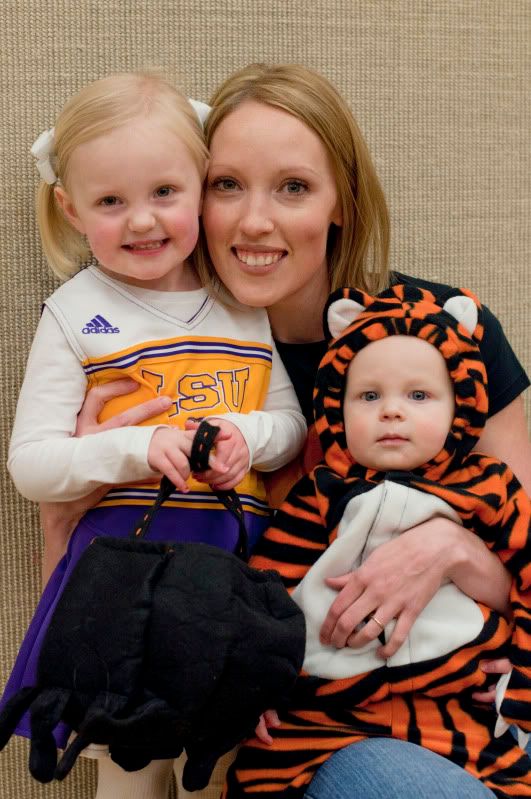 We missed Neil, who was up in Lyons helping Jared and Lori install windows.
Here are Chloe and Ryan Halloween night just before we went Trick of Treating! Just a fair warning, I got a little camera happy! Shocker, I know.
Chloe was anxious to show off the pumpkin she'd painted in preschool earlier in the week.
"Geaux Tigers!"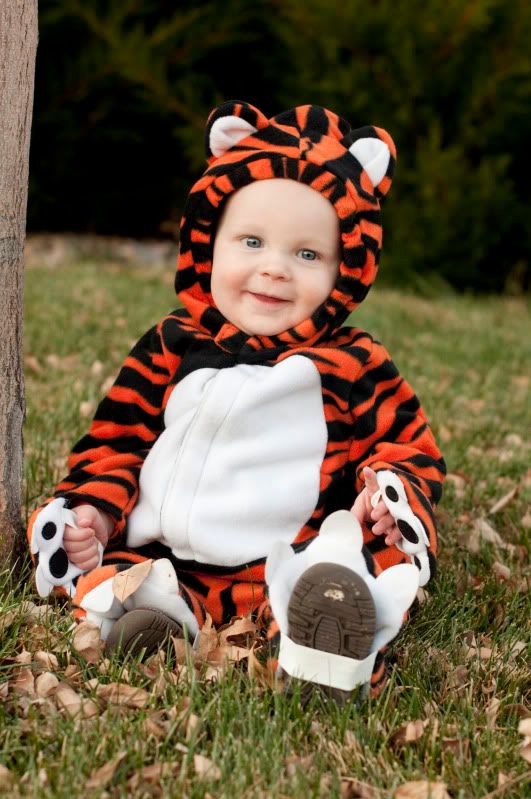 He may be sweet, but he knows how to growl!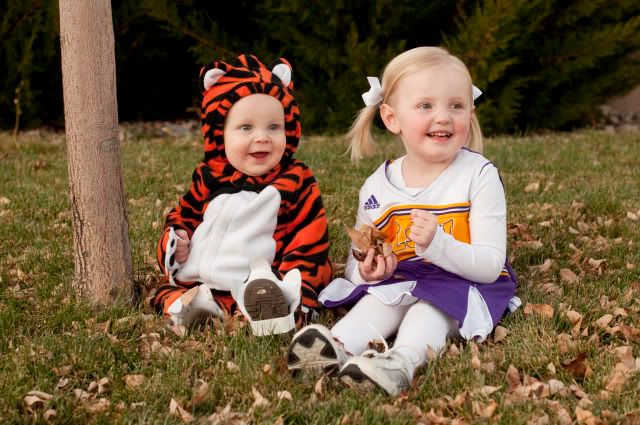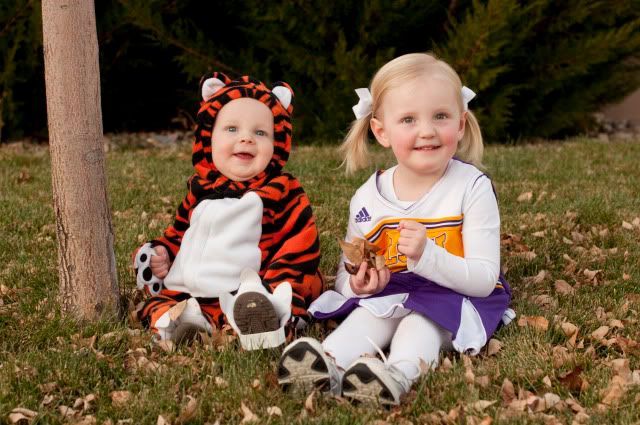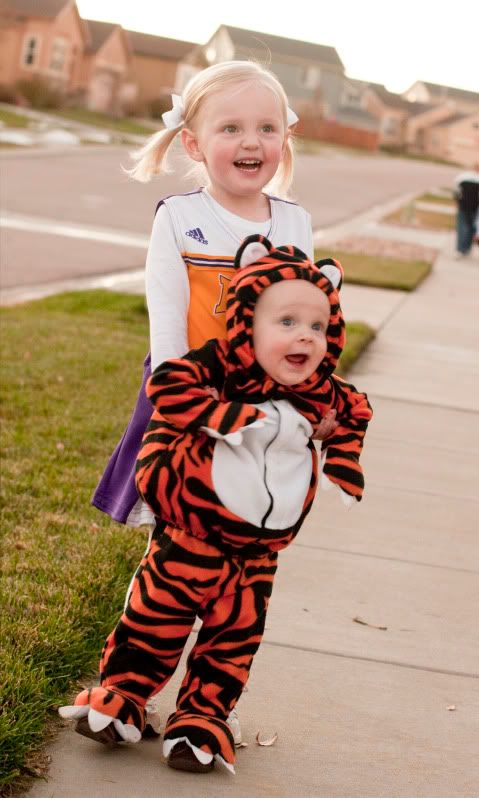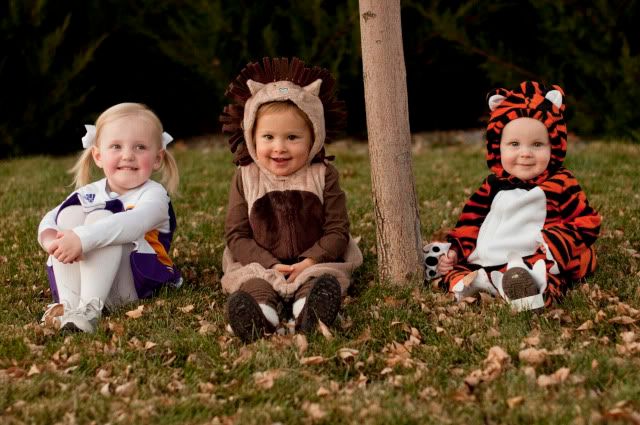 With Abigail, our neighbor from across the street. She was a doggy.
We ended up spending most of the evening at "Grandma" and "Grandpa" Hasler's. They were anxious to see the kids in their costumes, so we stopped by. Chloe seemed more excited about opening the door and handing out candy to the trick-or-treaters than going trick-or-treating herself!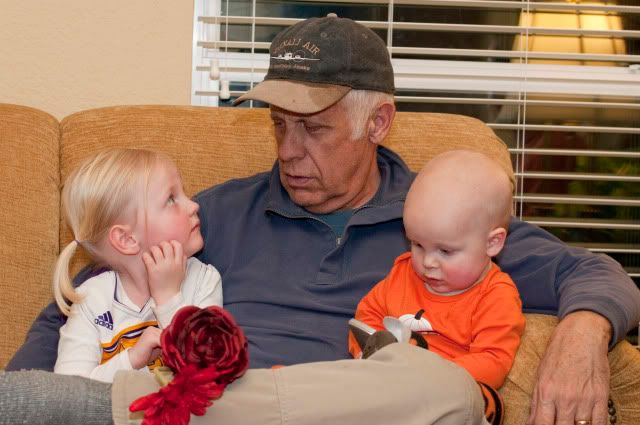 Ryan was much too immersed in the text message he'd just received to pay any attention to the deep discussion Grandpa Hasler and Chloe were having.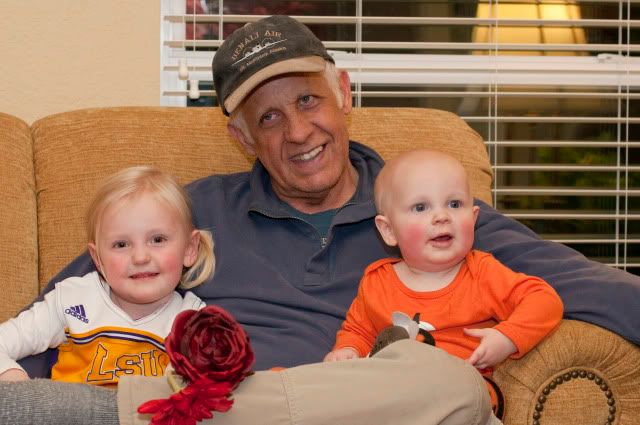 So is it just a coincidence that LSU spanked Tulane 42-0 on Halloween night? I think not!
Hope you all had a Happy Halloween!