I know I've been a blogging slacker. There just isn't enough time in the day. Here's a quick update and some pictures.
Ryan is now crawling. No more army crawl for this boy. He picked it up during our Utah trip and has been gaining speed every day since! He often crawls into little corners and cubbies only to realize he doesn't know how to get himself out.

"Would ya put the silly camera down and help me already?"

He's also pulling himself up on EVERYTHING! And oh, is he proud?
He's eating more and more table food. Saturday, in an attempt to keep him content, Ryan enjoyed his first oreo. What do you think? Did he like it?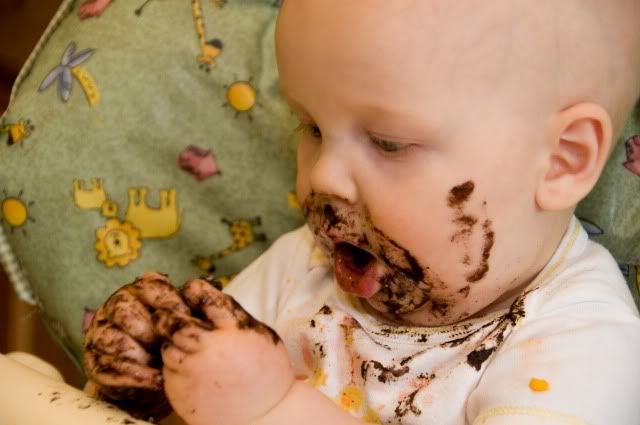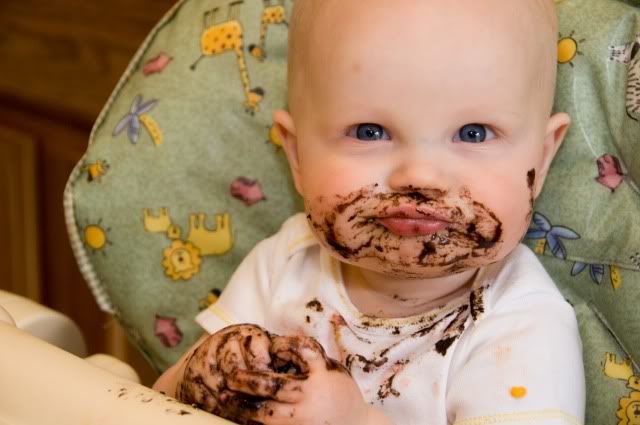 And here he is last night after his dinner. I love how he squints his little nose.
Between the drool, all the chewing and recent fussiness, I suspect tooth #1 will be breaking through any day!
Here are some pictures I got of the kids yesterday. Thank goodness for friends with access to swimming pools. Thanks again, Melanie!