Wow, this is the longest I've ever gone without updating my blog. I have so much to share but am exhausted (as I've been most nights recently). Here's a preview of what's to come:
Chloe's first week of preschool

Chloe's first trip to the dentist

Grandma Jill's visit

Out with the old, in with the new (car, that is)

Camera woes

Ryan's first experience with rice cereal
Tomorrow we're driving to Denver to pick up a new car. Hopefully I can set aside some time in the afternoon to blog. I need it. I miss it.
For now, here's Mr. Ryan, who turned 4 months today! How did that happen?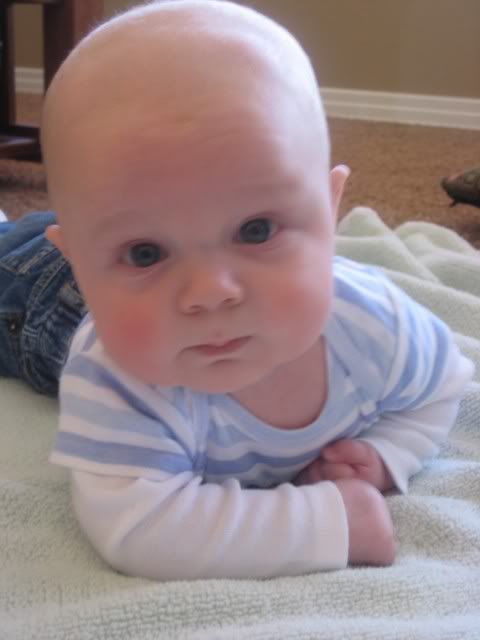 {Sorry for the blur. I hate using the flash.}