Friday we FINALLY broke in the sleds Grandma Susie got us for Christmas! That's right, Christmas! Might I add that we live in Colorado, where it's supposed to get really cold and snow a lot in the winter? Since mid-December, these sleds have been gathering dust in our garage because, well, there just hasn't been snow! Go figure it would be a week into Spring and nearly April before that time came! Thursday night's storm, which the weather man predicted to be 12-18 inches worth of snow, turned out to be another inaccurate disappointment, and short-lived. By Friday afternoon when we finally made it out, the sun was shining and the snow was already melting. Still, we managed to get a few thrills. This was Chloe's first time sledding, so of course there were pictures! And what kind of blogger would I be to NOT share them?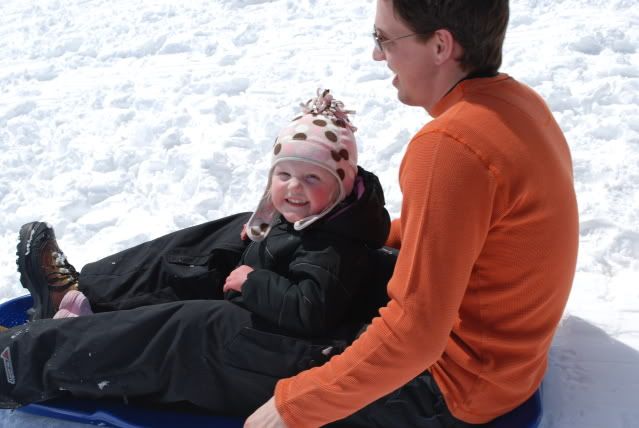 The anticipation is almost more than I can handle!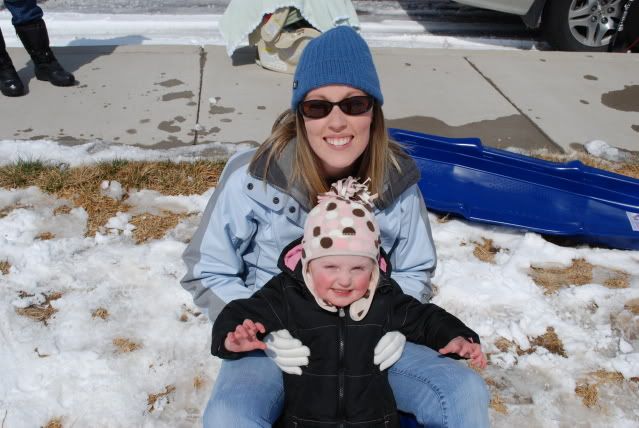 With mom, who wasn't nearly as much fun as Dad!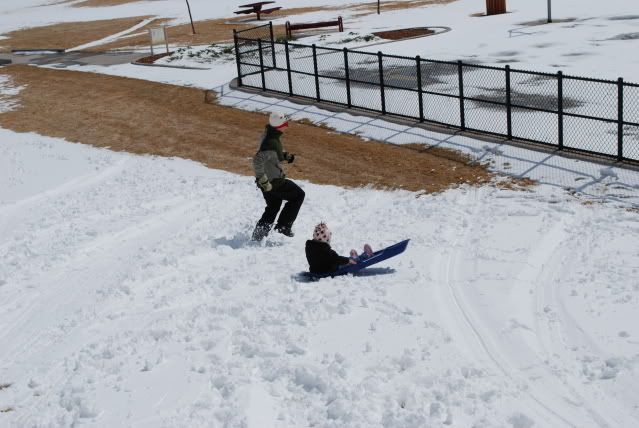 Right after Chloe went by herself for the first time. Neil stayed close by, just in case. And it's a good thing because probably two seconds after I took this she flew off the sled. Fun times...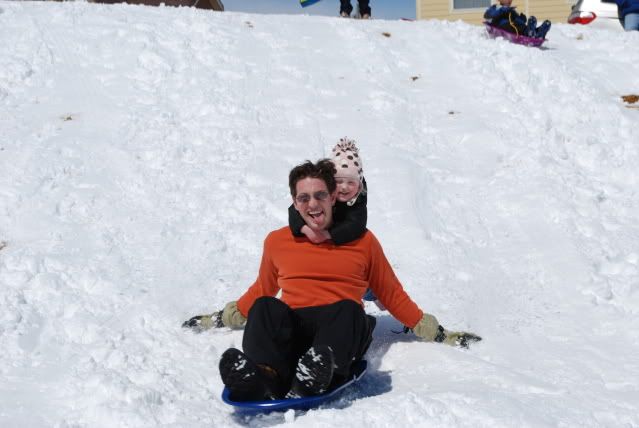 I can't tell which one is having more fun!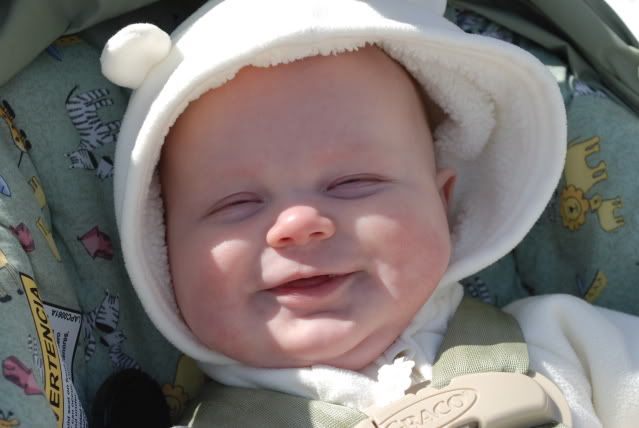 My happy, sweet, SWEET boy watching all the fun...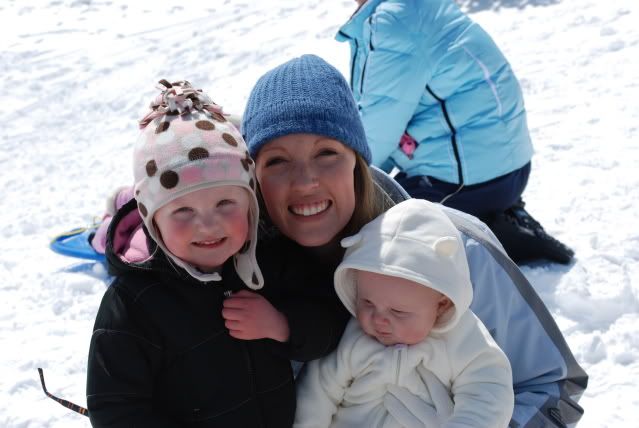 I sure love these two...

Let's hope for more than one sledding opportunity next year!