Today's Flashback Friday honors two special people and two special occasions.


First, my Grandpa Butterfield, who would have celebrated his 95th birthday today. He entered this world and left it on Friday, the 13th, and my mom is convinced that was no coincidence! She's probably right considering he was quite the jokester and loved the number 13.


The second special occasion, which would have been celebrated Monday, the 9th (also a special day for Neil and me, as noted in my previous post), was my grandparent's 70th wedding anniversary! Amazing. Don't they make a beautiful couple?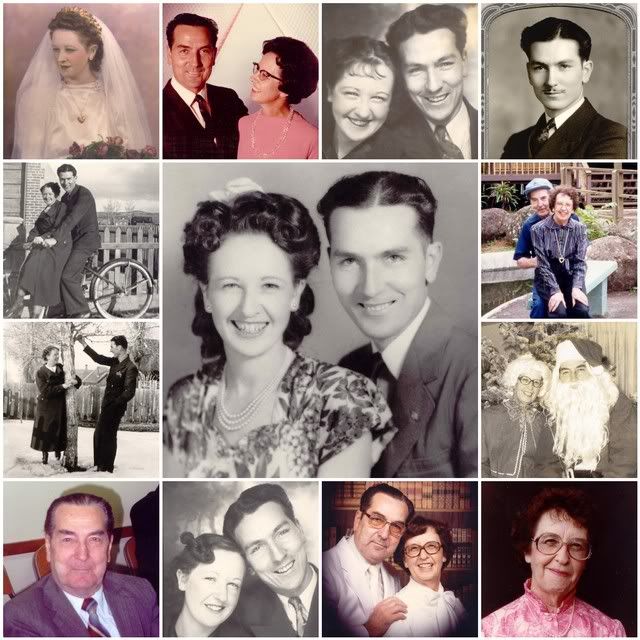 I have heard so many stories about these two; what strong, loving, and enduring individuals they were, and how their spirits touched the lives of so many. I'm sad I didn't have a chance know them better, but I do have a handful of very fond memories which I'll hold dear to my heart forever.