In the last few weeks I've been fortunate enough to enjoy the company and help of both my mom and mother-in-law. My mom was out here the first week in December, and Neil's mom flew in last Wednesday for the Holidays. It's impossible to explain, but to me, there's just something extra special about having mom around.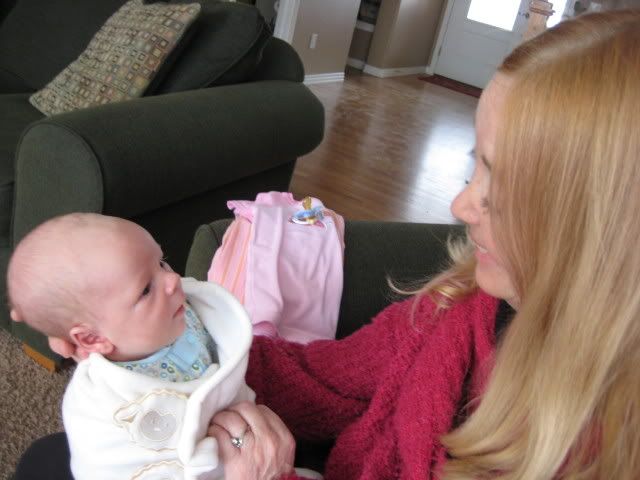 Ryan and Grandma Jill getting acquainted.



Ryan taking an afternoon snooze on Grandma Susie's lap.

I am so grateful to have not one, but TWO moms! I love that I can laugh with each of them over silly things, that I can comfortably ask for advice or help without feeling as though I'm imposing, and that I can be myself around them both. Aside from everything else, I'm forever grateful for the love and encouragement they extend to me as a young mom who's still figuring it all out.

Thanks for all you both do! I appreciate and love you more than you know...