Our sweet little Ryan was blessed today. Here's what I captured of him in his blessing outfit.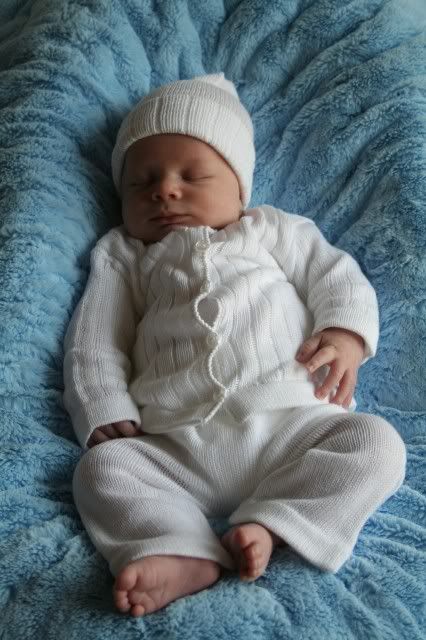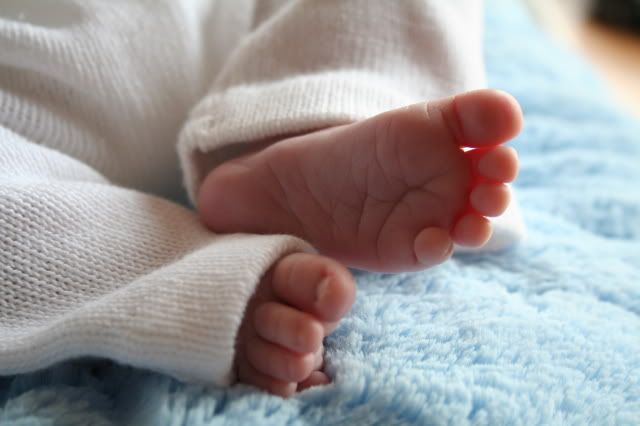 And here's the most decent family picture we could come up with. Ah, the joys!


Neil's attempt to tide Ryan over until feeding time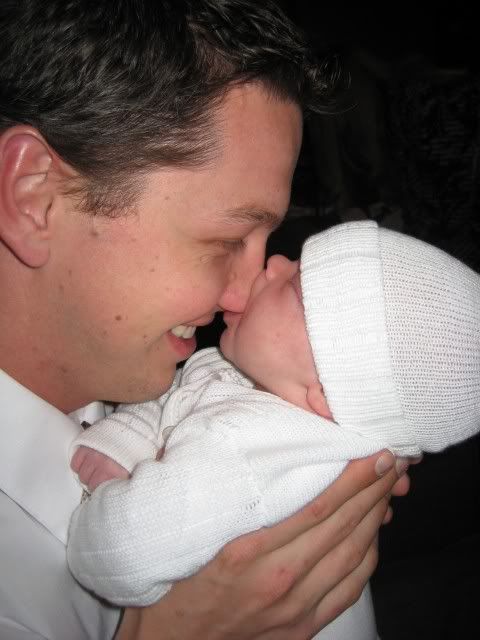 I can hardly believe my boy will be a month old on Tuesday! Where does the time go? Ryan has already grown and changed so much in these short 4 weeks. He's becoming increasingly tuned-in and responsive, and has even started to coo and smile slightly. His little head still flops around, but he is determined to hold it up on his own. I suspected he might have reflux the first couple weeks of his life, and while I still think he may have a mild case, I am noticing improvements. Ryan carries with him such a sweet little spirit, and I just can't get enough of him!


I am still adjusting to two kids. It's hard work, and I'm finding that I hardly have a free minute, ever, but I'm slowly getting a handle on things. I'm feeling good physically, and am healing much faster than I did after Chloe's birth. My incision is still tender, but all in all, I'm doing really well.


It has been wonderful having my mom around this last week. She has helped a great deal, and I've thoroughly enjoyed her homecooked meals and company. Chloe's also been in heaven, naturally.

Hope everyone is enjoying the Christmas season!