Today marks 1 month since our second attempt at a garden. Read about our many adventures
here
.
It's crazy what California soil can do in a month's time.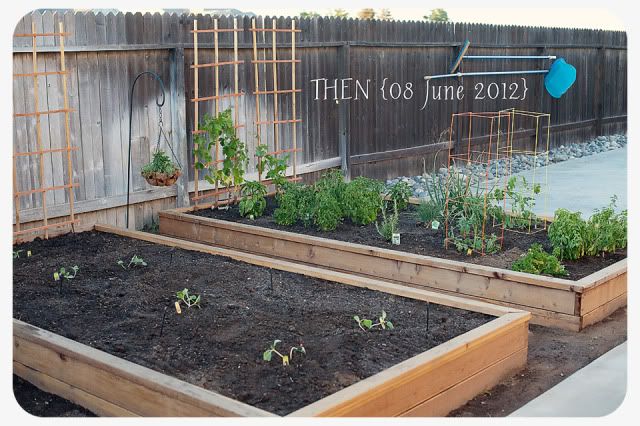 Needless to say, we are not lacking in the growth department. Zucchini is on the far left (left bed), then watermelon, then pumpkin and finally, cucumbers. The cucumbers take a bit longer to establish themselves, but in another month the entire bed will be overflowing. My tomatoes and basil have gone nuts, as well, and we have more jalapenos and anaheims than we know what to do with.
I also spotted our first zucchini yesterday, and look forward to many more in the coming weeks.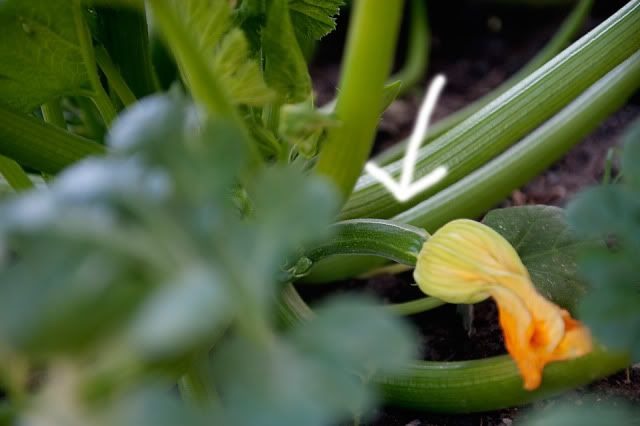 Tomorrow I am going to finish planting the ground cover around the second bed. Then it's just a matter of waiting for production, and enjoying the view in the meantime. Man, oh man, I love gardening!