"Oh, they say when you marry in June, you're a bride, all your life."
The first person who can tell me which movie I just quoted will receive $5 from yours truly.
Speaking of June brides, I shot three weddings this month!! Umm, yeah. Not a common thing for me. Before this month, I'd probably shot a total of three weddings - EVER! Yep. Three. I just counted. Strange coincidence, but how wonderful to get to double my experience and capture these special days! I have so much more to say, particularly about event #2, but that'll have to wait until I have a few more pictures edited to accompany all my words. :) For now, here's a shot of each of my June brides (with their grooms).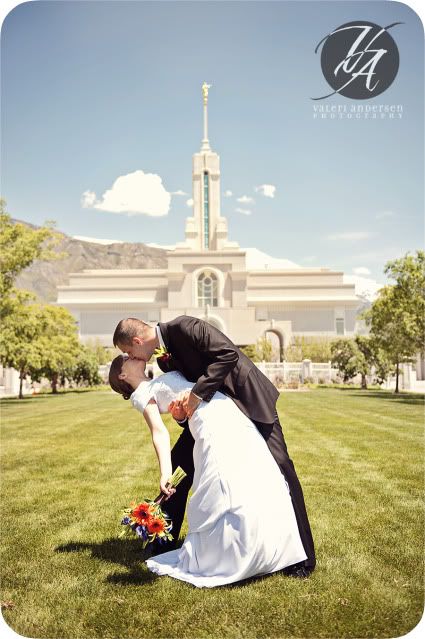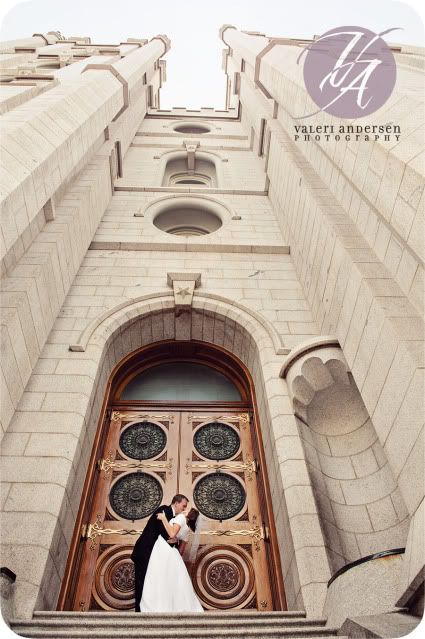 Dave and Kellee - 25 June 2011, 3:00pm (Dickson residence in Pleasanton, CA)
What can I say? I'm a sucker for kissy shots!
Congrats to all, and especially my sister-in-law and brother-in-law, Lori and Jared, and their sweet little Katie, to whom they were sealed.