Well I had good intentions with my Fall break posts. Obviously those intentions didn't mean squat though because Fall break was nearly two months ago and I didn't make it past Day 3. That said, let me quickly summarize the rest of the week.
The kids went to the dentist! This was Ryan's second time having his teeth cleaned. The first time he had it done was in April, and it was after watching Chloe have her teeth cleaned and deciding that he wanted to give it a try too. Both kids did awesome and neither had cavities! Always good news!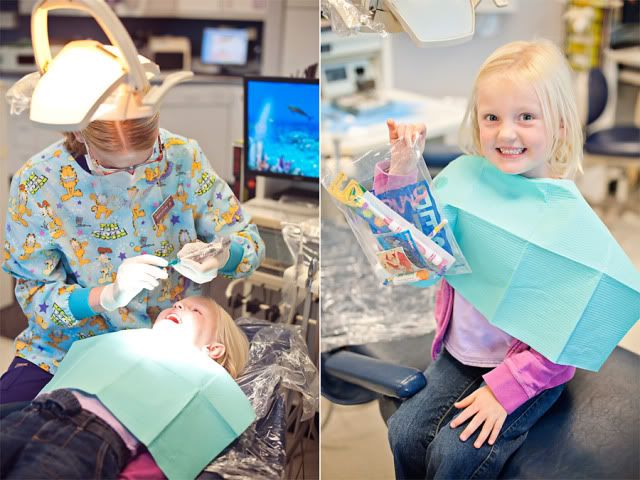 After their cleanings, the office staff took the kids back to a special room containing a treasure box where each was able to choose something to take home. Um, can we say generous? Chloe left with a 20-pack of markers and Ryan with a race car! They don't mess around! Between their treasures and goodie bags containing new toothbrushes, floss, stickers and a pencil, they were in absolute heaven.
On our way home we stopped at the mall to cash in a coupon I had for a free candle at the new Yankee Candle store. Naturally everyone was hungry by this point, so what did the kids get? A cinnamon/sugar pretzel! Yep, that was their lunch - straight from the dentist's office! Where's my super mom award?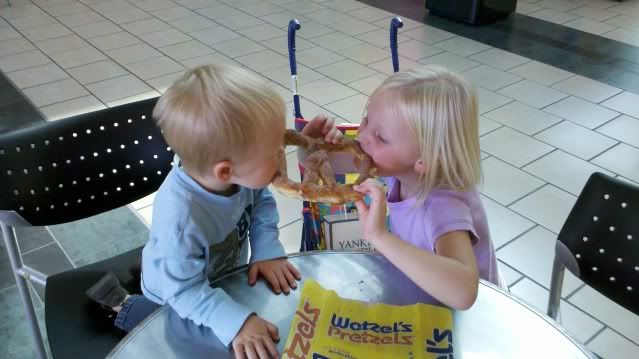 We took it easy at home that afternoon. Ryan astonished us by taking a nap, and Chloe played quietly in her room. At one point she did a puppet show for me...
...which prompted a Christmas present idea. That's right. Neil's building Chloe a puppet theater for Christmas! She loves doing puppet shows or any kind of performing for that matter, so this is really perfect. We went to IKEA today and bought some new hand puppets to go with the theater. I can't wait to see the look on her face come Christmas morning!
As soon as Ryan woke up he wandered into Chloe's room to see what we were up to. I took a few more pictures.
Here they are watching Chloe's puppet show I'd just recorded a few minutes earlier.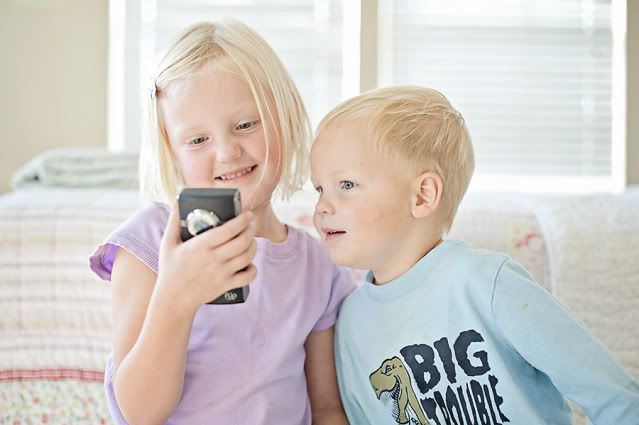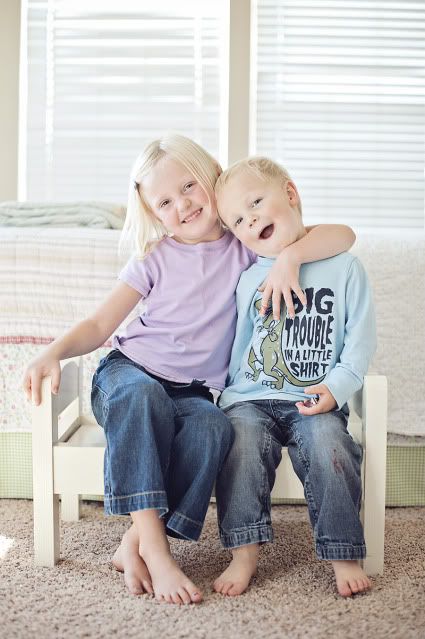 I miss lazy afternoons like these. We don't have them too often anymore.
The following day, the kids made an Autumn window display. It was super easy and a huge hit! Original source:
HERE
. I'm pretty sure this will become an annual Fall craft tradition at our house. We all loved it. In fact, it's still up on our door! Probably time to take it down.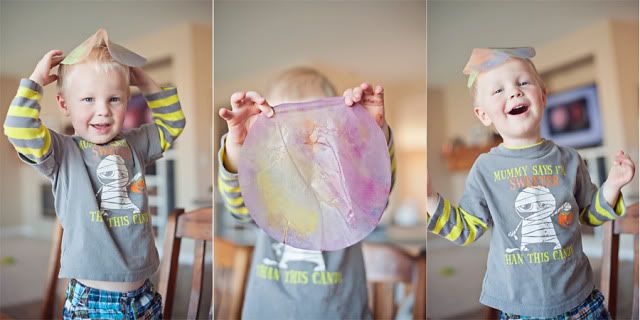 Who knew coffee filters and water colors could be so entertaining?


While we had originally planned to cut out leaves, Chloe decided snowflakes would be fun as well!


Waiting for the painted coffee filters to finish drying.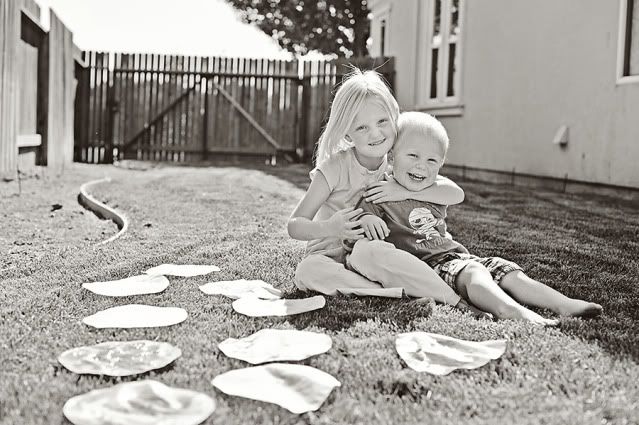 The finished product!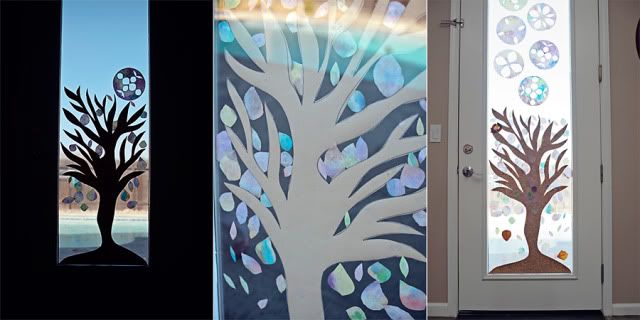 It was a fun-filled week. I enjoyed not having to set an alarm and just being on a more relaxed schedule. The kids liked it too. Less stress, and more time to play. Now with the Christmas season upon us, we have another break just around the corner. I can hardly wait!