September 3rd-5th is, to date, probably the best weekend I've ever lived. It wasn't particularly eventful, but I think that's just what made it so nice. With all the chaos life has thrown at us these last few months, a weekend away from it all (including our babies) was just the medicine we needed. As stated in my
last post
, we got a late start with delayed flights and all that jazz. It was a wonderful reunion nevertheless.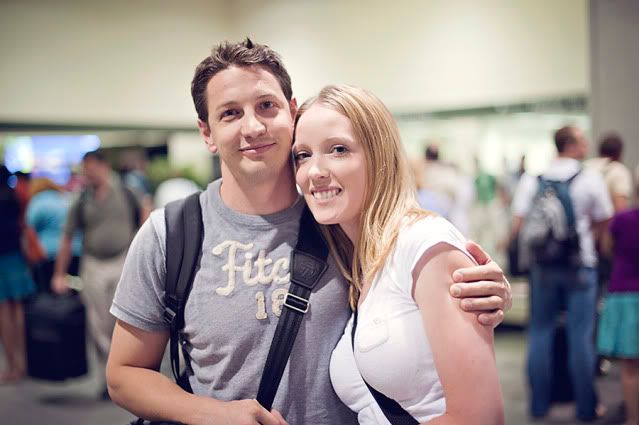 After grabbing luggage and finding Neil's car in the maze of the Sacramento airport economy lot, we hopped on the road and headed for downtown Sac, arriving at the Sheraton at midnight exactly. Of course we had both been looking forward to this weekend, but Saturday morning in particular because it was the one morning we didn't have to be up for anything. No appointments. No kids. No alarm. Nothing. Just sleep and some snugglin'. So you wanna know what happened? We were BOTH wide awake at 6:40am! Just plain WRONG if you ask me! But it was what it was. So we got up, showered, and were out of our hotel room by 8:00.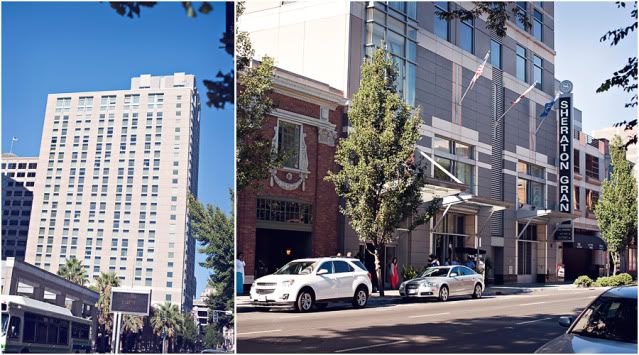 We took a nice morning walk downtown and stopped at a little mom and pop's deli for breakfast, then headed to the
Sacramento LDS temple
. Growing up in Vacaville, I knew Sacramento was bound to have a temple eventually. Sure enough, it was announced 4 months before I moved away (in 2001). Even though I haven't lived in Vacaville for nearly a decade or seen this temple in person until now, I've always held a special place in my heart for it. It was a stunning sight to see.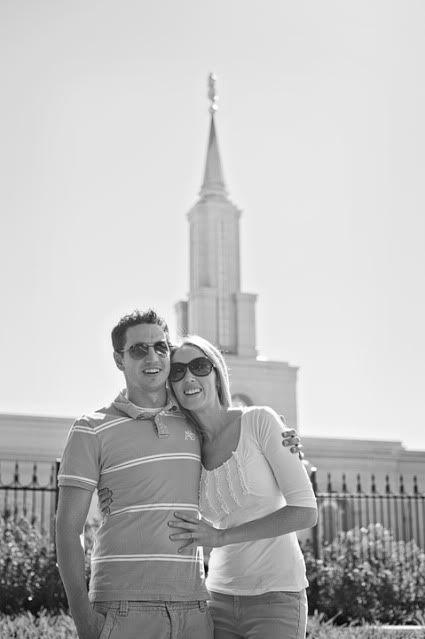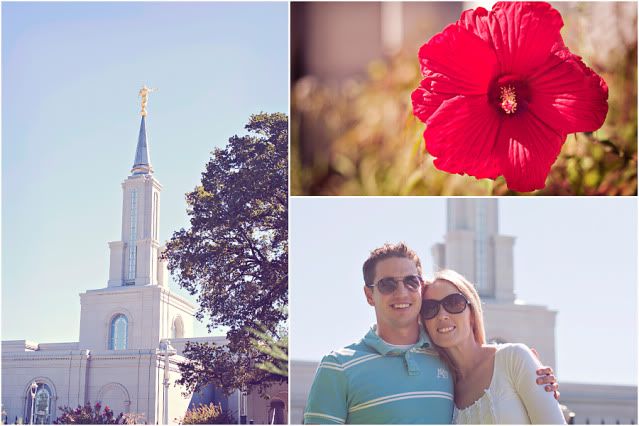 After the temple, we drove to Roseville and had sushi at
Mikuni's
. Neil had taken two surgeons there recently and spoke highly of their food. That says a lot coming from Neil who isn't quite the sushi connoisseur his wife is. Well, he wasn't messin' around! It was the heavenly, melt in your mouth goodness that I'd hoped for.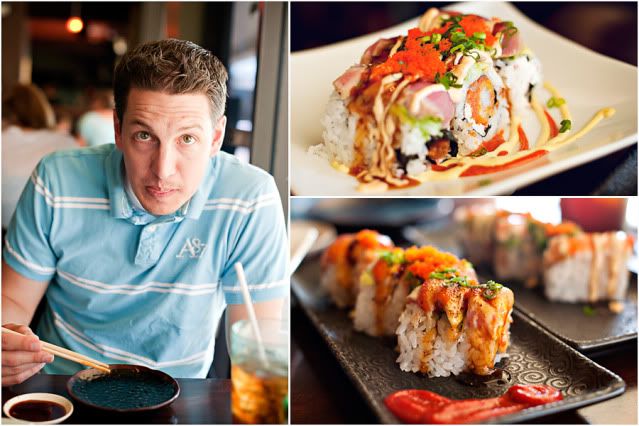 After our sushi date, we hopped on highway 99 and headed to Ripon! This is the town where Neil has resided for just shy of 3 months now.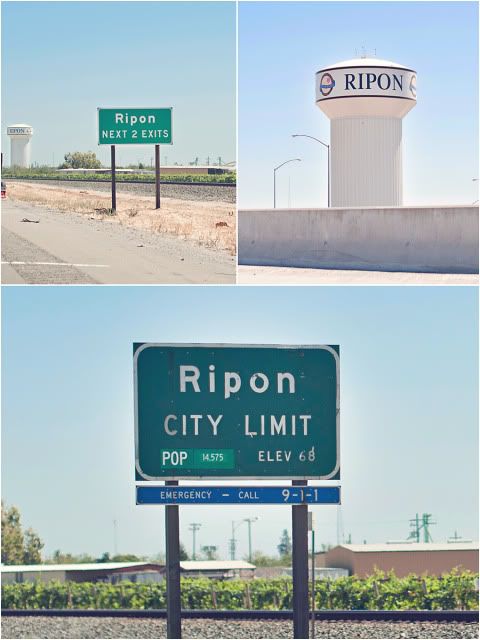 Notice the population: 14,575 (soon to be 14,579) - quite a change from Colorado Springs!
I'll be honest. I wasn't initially fond of the idea of living in Ripon. I wanted to be closer to the Bay Area or Sacramento. I've always been a city girl at heart. Not that I feel it's the ideal atmosphere for my children to grow up in, but I wanted something closer to that than just some rural podunk town in the middle of Northern California. Well! As the weeks passed, and Neil told me more and more about the town, I grew quite fond of it. It's safe and has very little crime. The schools are better. The housing is better. It's right smack between Stockton and Modesto, which makes Neil's commute short. And it's within about an hour's drive of both San Francisco and Sacramento. Anyway, by the time this weekend rolled around and I was actually able to SEE Ripon for the first time, I found myself instantly smitten. Perhaps it was because it's where Neil has called home for the last 3 months. Perhaps it was because of all the positive talk Neil fed me about the town. Or, it could have also been, simply, the feeling I had the second we exited the freeway; that feeling that told me, "This is right for us. This is home." I think it was a combination of all these things.
We drove around for twenty minutes and then headed over to the house where Neil has been living. This sweet couple, who has so warmly welcomed Neil into their home, are recent empty nesters. So living arrangements have actually worked out well for everyone. Charlie was out of town for the weekend, but I met and talked with Karin for awhile. Then our realtor,
Lorilee
picked us up and took us to see some houses. Even though we didn't fall in love with any of them it was still nice to explore the various neighborhoods and get a feel for what was out there.
Saturday evening we just goofed around. First we drove to Modesto in search of flats for my birthday. Neil was DARLING. Never has he been as much fun to shop with as he was this evening. And, I suspect, he'll probably never be that much fun to shop with ever again. He just had me laughing the entire evening, and over the silliest and stupidest things. It was really one of those you had to be there and you had to understand us moments, but it truly was one of the most enjoyable dates Neil has ever taken me on. We got a slushie, walked around the mall, did some people watching, held hands some more, exchanged lots of playful and sarcastic remarks, perused Best Buy and Target, smooched a little, and went to Applebee's. Neil even reminded me of what a great husband he was, being that it was opening day of college football season and he hadn't asked even once to watch a single game. He did peek at a few scores while we ate, as there were TVs too easy to spot in the bar, but I didn't mind. I kinda like football myself. :) After dinner, we headed back to Charlie and Karin's where we dropped off our things and took a nice long walk to finish the night.
Sunday morning we got up and went to church. It's always interesting attending your new ward for the first time. Even though technically I'm not in this ward yet, Neil has been for the last few months and in a strange way I feel like I have been too. The second we walked into the chapel the sister missionaries tackled me with hugs. They, and so many others were happy to see that Neil really did have a wife! I felt very welcome. It was Fast and Testimony Meeting, and lots of tender and meaningful testimonies were shared.
We took off after Sacrament Meeting, stopped at home to change and then hopped back on the road towards the city; one of my favorite cities in fact: San Francisco. So many tender thoughts flood my memory whenever I think about or go to San Francisco. Growing up I played hooky from school countless times to go spend a day there with my dad. We did so many things in that city as it was only a hop, skip and a jump from my hometown. Neil and I have been there together once with his whole family (Christmas Day 2007), but this was the first time just the two of us got to go. We had planned to bring bikes and ride them across the Golden Gate Bridge, but it just didn't happen. So instead we parked and walked up the Pier to
Boudin,
where we enjoyed bread bowls. Then we walked back to our car and that was that! It was perfect, really. Simple and sweet with a purpose. If we'd had more time and energy I'm sure we would explored more inland. But we were tired and not really in the mood for any touristy stuff. With how close Ripon is to the city, there are sure to be many more San Francisco trips in the future.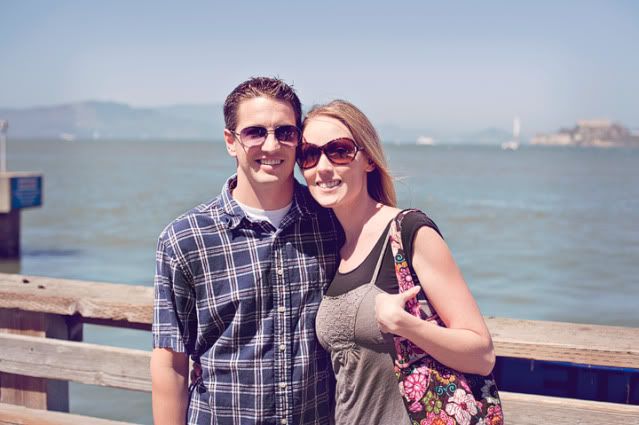 On our way home, we stopped to visit one of Neil's childhood friends, who currently lives in San Ramon with her husband and two kids. Neil and
Natalie
go way back to their early childhood days. Natalie and I have sent each other Christmas cards for years and gotten to know each other through blogging and facebook, but up to this point had never actually met in person. Since Ripon is less than an hour from San Ramon, Neil has made it over to see Steve and Natalie a handful of times. It was great to finally meet both of them and their beautiful children. Neil and Steve, despite the fact that they've only known each other a few months, acted as if they'd been life long friends. I am grateful the connections were so instant for them. Neil has mentioned to me several times what a blessing they've been in his life these recent weeks. I am grateful they have opened up their home to him so many times.
Sorry, Steve - couldn't resist. How cool is it that your shirt says "Neil" on it? Did you do that on purpose? :)
We got back to Ripon early evening, ate dinner with Karin and then took a walk. At one point, Neil got a text from his co-worker, Toby, who also happens to be in his ward. When Neil texted back and told him we were just blocks from his house, he invited us over. Turns out
Toby's wife
is a photographer and dancer as well. When I first got in touch with her back in July, I knew we were destined to be friends. We have too much in common to not be! Sure enough, we did not run out of things to talk about. And once the topic of photography came up, it was all over. Before we both knew it it was 10:30pm. Now here's a not so funny story, which is on a completely different subject. When I booked my flights for this trip back in August, I accidentally selected the Monday 6am flight out of Sacramento. Meant to select the 2pm flight, but no - 6am. ...Which meant that we had to get up at 3:20am and be out the door by 3:45 to provide plenty of time to get to the airport. So going back to Sunday night. Neil politely interrupted Tami's and my conversation to suggest we get home if we wanted to sleep any before our alarm went off in 5 hours. Despite our unexpected visit and rather abrupt goodbye, it was wonderful meeting Toby and Tami. I'm sure we'll get to know each other even better in the coming months, and I look forward to it.
Monday morning was not fun. Not only was it the end of a perfect weekend, but it was 3:20 in the freaking morning! I could barely keep my eyes open driving to the airport and walking through security. I slept some on the plane, but it was a full flight so I had very little room to get comfortable. As we landed and the flight attendant cheerfully announced, "Welcome to Denver", I cringed. I just didn't want to be there. At all. I know that sounds horrible, especially to my Colorado friends, who know I love them. Sorry - when you read my blog, you get the honest me. I detached myself from Colorado a long time ago, and now that I've walked the grounds of our upcoming California adventures I'm that much more anxious to BE THERE! I will say it was wonderful seeing my kiddos again, and I am so grateful to Jared and Lori, who watched them for us so Neil and I could have this much needed time together. Lori especially, whose pregnancy marked her 37th week that very weekend, was a good sport about the whole thing. We all joked that 3 days with my kids would surely put her into labor, but so far nothing. She's due this coming Wednesday.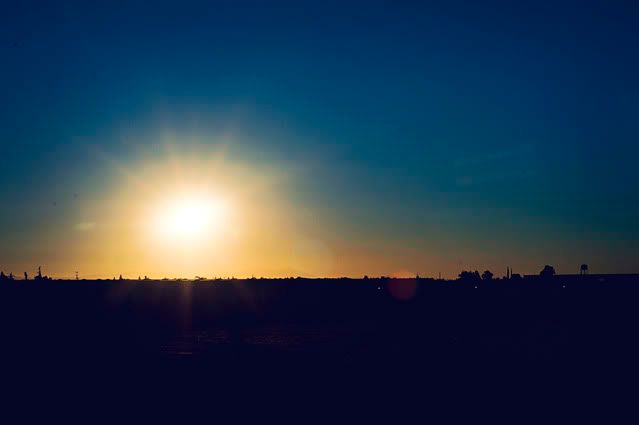 A perfect California sunset. And, minus the flight delays and mix ups, a perfect weekend.