We had a fun and busy Easter week. Here are some photos highlighting the various festivities.
The Saturday prior to Easter weekend, our Ward hosted a Breakfast and Egg Hunt.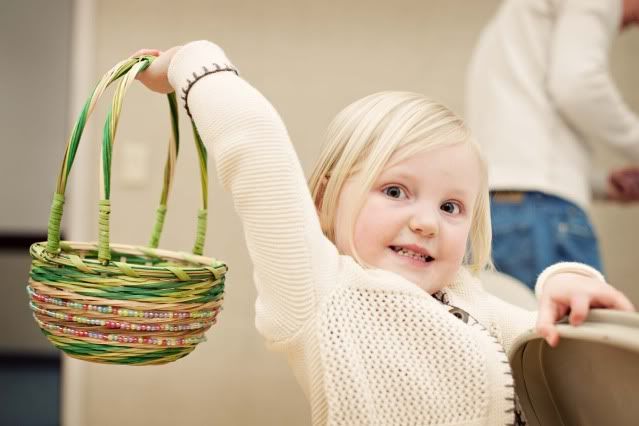 Chloe getting pumped for the big hunt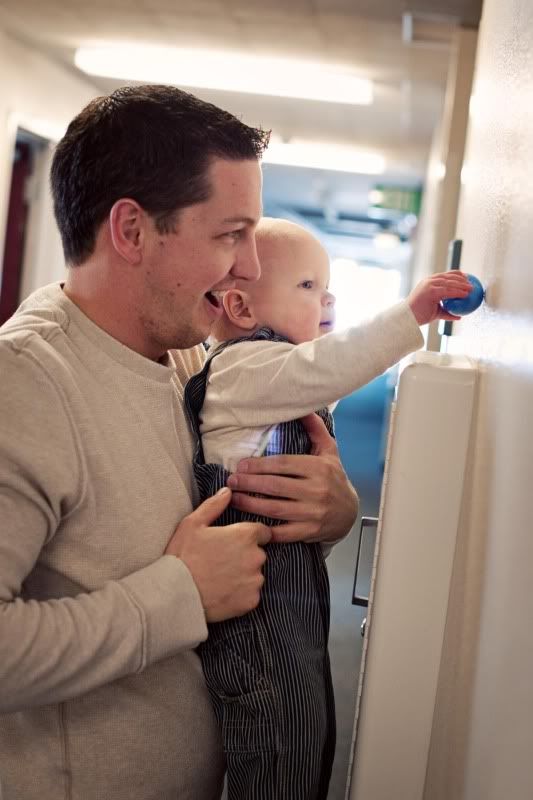 Daddy helping Ryan with some of the trickier hiding places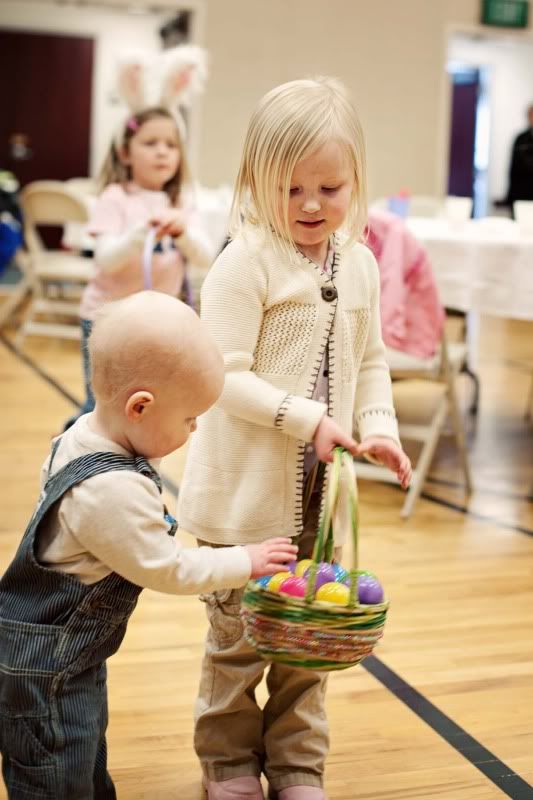 The kiddos examining the goods
Chloe with friends,
Abby
and
Kayla
& Ryan with little friend,
Carly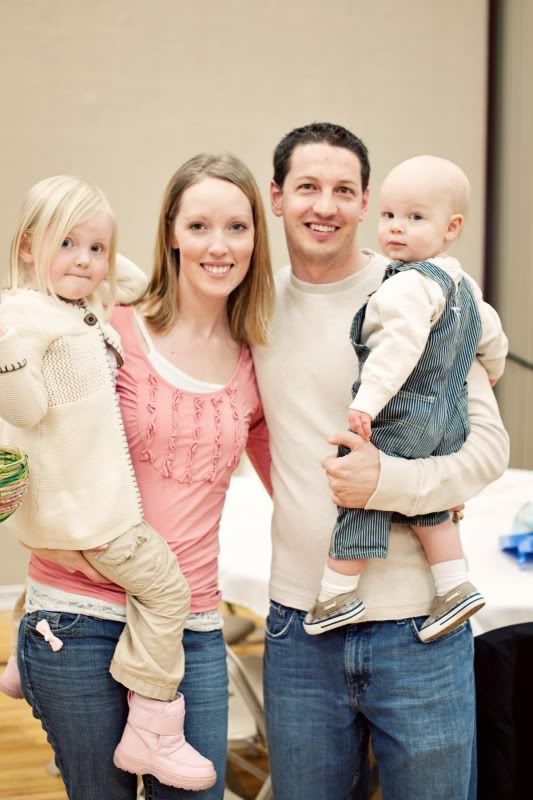 Not a couple hours after were home, our dear friend, Cindy picked Chloe up and whisked her off to an Easter Egg Hunt at her work. No pictures, but from what I hear, she had the time of her life.
This last Saturday, while watching the morning session of
General Conference
, Chloe painted Easter eggs. For the last two years I'd planned to start this tradition with her, but never got around to it. This year, I was determined, and succeeded. As a result, I had one happy girl!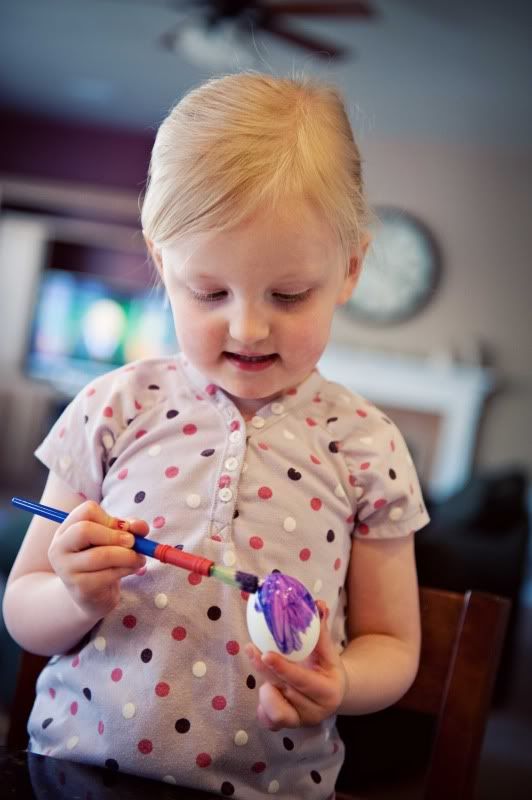 So dainty...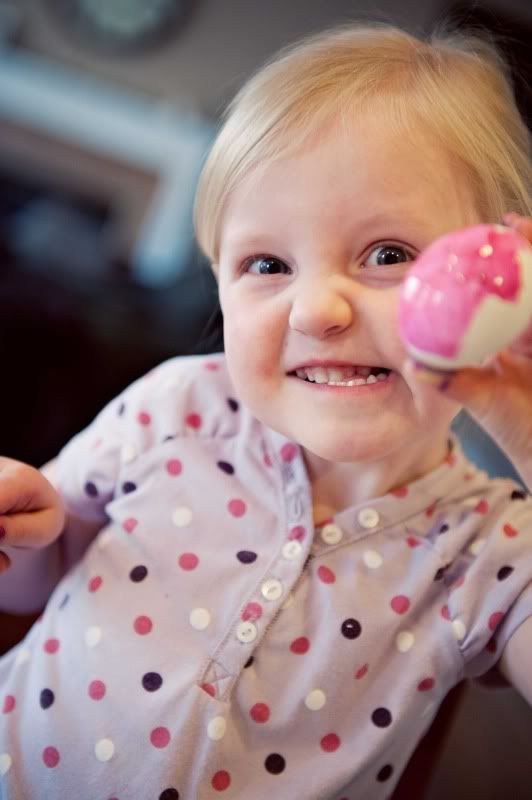 ...yet such a ham!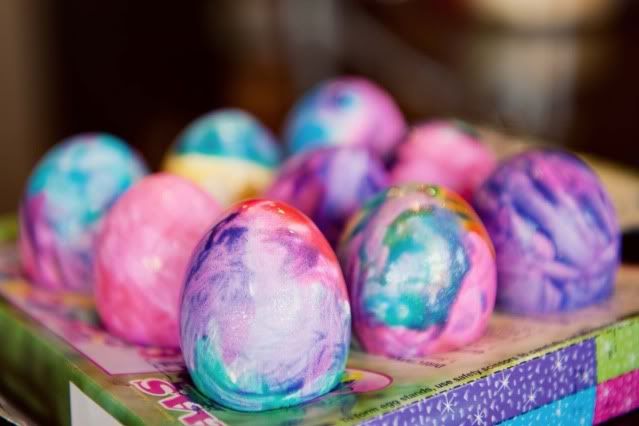 I'd say she did a pretty good job!
And then of course there was Easter morning. Here's Ryan and me just after we'd rolled out of bed. Not too flattering, I know, but he was being so snuggly that I demanded Neil grab the camera. It is so rare that I get a picture like this, as I'm usually the one behind the camera. I am grateful Neil captured this sweet moment.
Chloe was exploding with excitement to wake up to a trail of eggs in her room leading to her Easter basket.
Ryan's Easter stash was a little easier to find...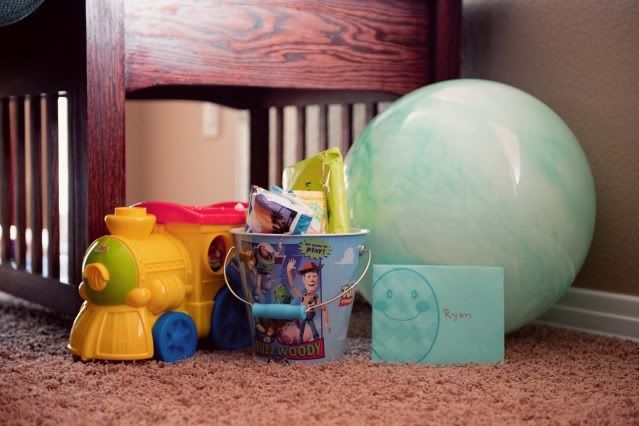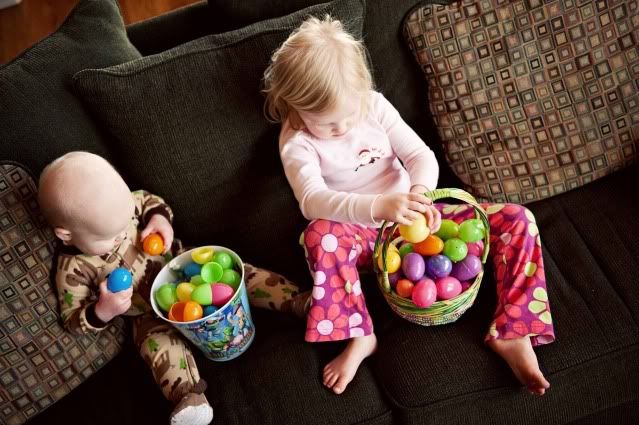 The Easter Bunny was very good to us, as were Grandpa(s) and Grandma(s). New clothes, games, balls and plenty of candy.
Later that morning some of our
good friends
came over to watch the remaining sessions of Conference and enjoy our traditional Easter dinner. There was so much food, we hardly knew what to do with ourselves. It was a wonderful, wonderful Easter!
I continue to find myself just amazed by and grateful for the opportunity I have to celebrate Easter with those I love, and for the knowledge I have of Christ's love for me. Each year that passes somehow brings me a greater sense of tenderness for and understanding of that knowledge. I am truly blessed. I hope you all had a wonderful Easter too!